Answers To 5 Common Questions About Garage Doors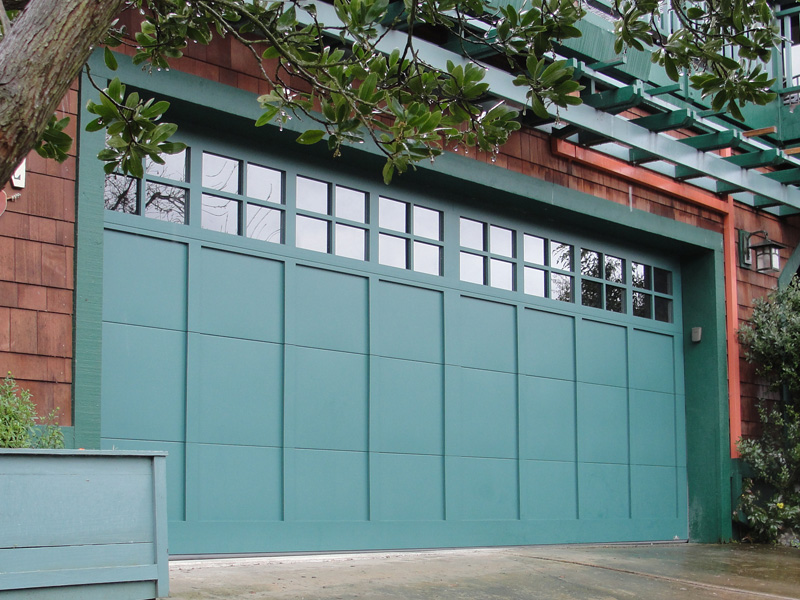 Quick, name one of the most neglected parts of today's house. Did you say "garage door"? If so, you're right on the money. While we homeowners often invest oodles of energy in remodeling a bathroom or building a deck, we spend precious little time tending to the feature that makes up 30 percent of our home's frontage. Well, you can change that right now, by learning all about garage doors and their care.
What is R-value, when it comes to garage doors?
R-value tells you how well your garage doors are insulated and how good a job they'll do of keeping in air-conditioned or heated air. The higher the R-value, the better the insulation, with the best-insulating garage doors at around the 6.5 mark. The garage tends to be a multi-purpose area doubling as a workshop, man cave, or home office, all of which mean human beings will be using the space for long periods. To do so comfortably in most American climates, you'll need efficient HVAC at least part of the year. Even when your particular garage is just a place to park the car, if it's attached to your house, it will affect the temperature inside your home.
Is it possible to refinish a garage door?
Yes, you can update a faded or slightly rusted garage door – or customize a newer model. Painting your door is a fast and easy DIY project. Add curb appeal to your property by finishing the door in a hue which complements the color scheme of your home. (Be sure to check out your owner's manual before getting started.) On a steel door, use only exterior latex paint; oil-based paint won't adhere properly. Fiberglass may be painted, while if you have wooden or wood composite doors, you can choose to use either stain or paint, depending on whether you want to highlight the wood grain or not.
Which is the strongest type of garage door?
The answer to this question is actually based on two factors: material and thickness. Residential garage doors made of steel, the strongest material, come in thicknesses ranging from the thinnest and least expensive -- 28-gauge steel -- all the way up to premium-priced, heavy-duty 24-gauge. Wood composite is the runner-up in terms of strength, followed by natural wood, fiberglass, and aluminum ... in that order.
How can I tell if my garage door is damaged?
Sometimes the damage will be all too obvious, in the form of dented, cracked, or crumpled doors. (Yikes!) However, there are also more subtle clues to tell you something is amiss, such as:
You can't lift the door manually. This indicates that the springs are unbalanced.


The door sags. A sagging wooden door may need its tension rods adjusted, or it could be rotting due to age and moisture damage.


You find the door hard to open and/or close. This might be due to a broken spring, a malfunctioning signal, or a problem with its tracks.


The door closes too fast. In this case, you most likely have a broken spring.


You hear lots of noise when opening or closing the door. Potential causes include problematic springs, door imbalance, or garage door-opener motor issues.
If you notice any of these signs, consult a garage door repair professional.
Should I repair or replace my damaged garage door?
When your garage door is battered by wind, weather, or normal wear and tear, repairing the damage may be fairly simple, especially if the door is relatively new. (Typically, garage doors last up to 30 years.) Common fixes include using filler to mend a split in a wood door, installing a strut for splits in doors of other materials, or replacing a single panel.
For more serious damage, such as the result of vehicular impact, it may be more sensible to replace the door completely. The cost of garage door installation --- including materials and labor -- ranges from about $750 for budget steel to over $4,000 for the highest quality of wood. Contact your insurance provider to see whether they cover garage door repair or replacement. Good news: garage door replacement offers an ROI of close to 100 percent when you sell your home.
Laura Firszt writes for networx.com.
Updated August 5, 2018.
Looking for a Pro? Call us at (866) 441-6648