Is There Affordable Eco-Friendly Roofing?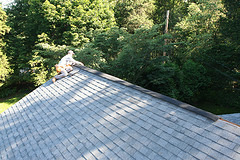 Photo: DolfinDans, Flickr.com
When you're looking for eco-friendly roofing, a major factor is the durability of the material. The longer-lasting it is, the less waste will be created. This has several direct benefits for you as a homeowner; it will save you money on replacement and maintenance costs, insulate your home better, and make your heating and cooling more efficient.
In addition, you can save energy is by installing lighter-colored roofing, especially if you live in an extremely sunny area like Tucson, Arizona. The paler color will reflect a portion of the sun's heat away from your home, helping to keep your house interior cooler without heavy use of the air conditioning system.
Eco-friendliness of Popular Roof Types
Asphalt shingles

are the most common roofing shingles in the U.S. because of their easy installation and relatively low price of between $1.50 and $4 a square foot. However, they are also the most damaging to the environment because of their short life span and polluting materials.



Slate shingles

are another popular choice. Though the shingles themselves are durable, low-maintenance and even recyclable, the energy expended in quarrying the slate is considerable. At $8–$12 a square foot, slate is a more eco-friendly option than asphalt, but still not very good for the environment overall.



Wood shingles

are a little less expensive than slate, between $5 and $8 a square foot. However, they are not very long lasting because they can rot, warp and be destroyed by insects. If wood is the only material that will suit your home, be sure it has Forest Stewardship Council certification, which means the wood comes from a responsibly-managed forest.



Metal

is a relatively eco-friendly choice because it tends to have a high percentage of recycled content and is extremely durable. However, the manufacture of metal roofing requires quite a lot of energy and the material can be pricey, costing between $7 and $10 per square foot.



Ceramic tiles

are long-lasting and therefore better for the environment. Made of natural clay and water, ceramic roofs can have 50- to 75-year warranties, and at times last even longer, and only cost between $4 and $10. They're also recyclable and may be crushed and reused for many other construction purposes.



Recycled materials

make the most environmentally-friendly roofing shingles. Consisting of waste materials like rubber, plastic, or wood, they are very durable and not too expensive. They come in a variety of different looks including wood, rubber, asphalt and concrete. Priced between $7 and $10 per square foot, they're comparable in cost to metal, wood and ceramic tile.
With green options growing ever more popular, the prices of eco-friendly products are becoming more competitive. Recycled shingles are the greenest option, and are similarly priced to some of the cheapest shingles out there. For the most efficient green roofing option, contact a professional roofer and discuss your needs and budget.
Updated November 26, 2018.
Looking for a Pro? Call us at (866) 441-6648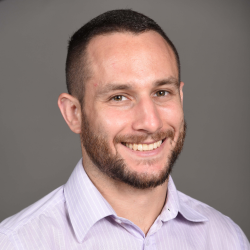 Top Cities Covered by our Roofers