Affordable Bathtubs: Sometimes Smaller is Better
Affordable Bathtubs: Sometimes Smaller is Better
Although enormous walk-in tubs are in fashion right now, if you're thinking of replacing your bath tub and you want to be "green," consider installing one of these fashionable and beautiful smaller tubs.
What they lack in water-conservation, bathtubs make up for in longevity, lasting up to 50 years. Produced with materials like acrylic, fiberglass, porcelain, cast iron, marble, and even wood, bathtub costs start as low as $175 for a basic, enameled steel or fiberglass model. However, the best value comes in cast iron and acrylic models, which are featured below.
American Standard 60X30 Princeton Tub
This recess bathtub is made with enameled Americast material, a lightweight and durable cast iron alternative that also helps bath water stay hot longer. Finished in a glossy, acid-resistant porcelain finish, this tub also features an integral apron, tiling flange, beveled headrest, and full slip-resistant coverage.
Swanstone BT-30x60 Veritek Bathtub
Relying on the enduring nature of Swanstone products, this fiberglass bathtub is designed for long-lasting beauty and strength. Featuring a gloss surface for easy cleaning this generous tub offers a 16" height, which is deeper than standard tubs.
Duravit Bathtub Rectangle 63x27.5 D-Code Bathtub
This elegant acrylic bathtub offers an excellent value, combining rectangular forms with rounded edges in a timelessly modern design that enhances any bathroom.
Kohler Devonshire 60x32 Soaking Tub
Straight from the hills of Devonshire this 5-foot soaking tub captures the elegance of a bygone era. Reminiscent of old-world design, this high-gloss acrylic crop-in tub also features armrests.
Bootz Industries Kona 54x30 Steel Tub
This compact bath is designed as a space saving option for apartments. Featuring a one-piece construction of acid-resistant porcelain on steel, it comes complete with a slip-resistant bottom and fully bonded support pad.
American Standard Cadet 72x42 Tub
For those with more space and money, this luxurious tub is the best value on the market. Using arylic with fiberglass reinforcement, this tub not only features a form-fitted backrest and molded-in armrests with elbow supports, it comes complete with a dual accessory deck area for your soy candles.
Looking for a Pro? Call us at (866) 441-6648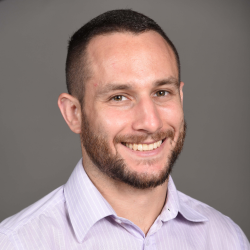 Top Cities Covered by our Plumbers