Adapting Entryways and Thresholds for Disabilities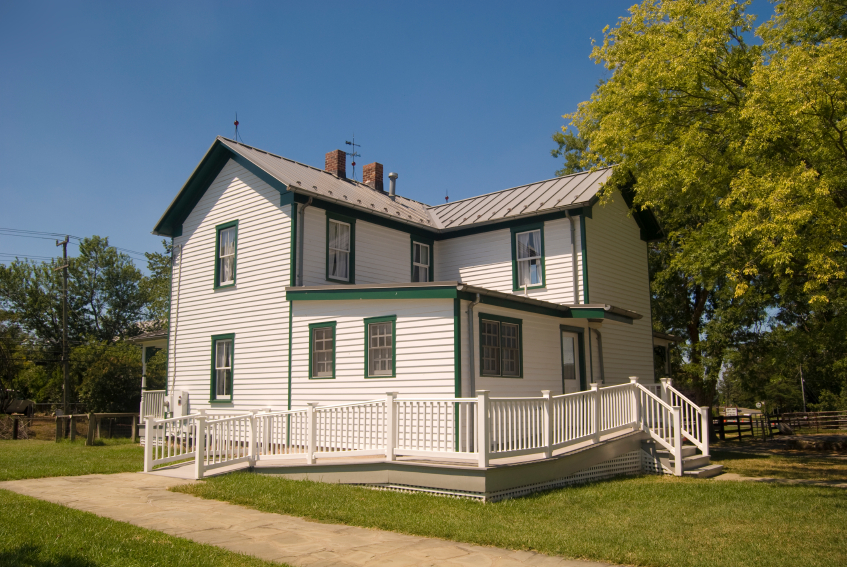 "Don't adapt your behavior to your environment; adapt your environment to your behavior," advocates Danise Levine, a registered architect and the assistant director of the IDEA (Inclusive Design and Environmental Access) Center at the University at Buffalo. "A lot of times, people are very limited in what they can do in their own house. They're basically prisoners in their own home," she adds.
Levine is an architect who practices "Universal Design." It's a mode of architecture and design that accommodates people of all abilities, without sacrificing aesthetics. As the baby-boomer generation ages, Universal Design is moving into the public discourse. Universal Design embodies 7 fundamental concepts:
equitable use
flexibility in use
simple and intuitive use
perceptible information
tolerance for error
low physical effort
size and space for approach and use
Essentially Universal Design is intelligent design, which accommodates a wide range of levels of mobility and ability. "It doesn't look like you're in a hospital. It absolutely looks like you are in a very comfortable, very inviting home," explains Judith Nicholson of The Interior Design Group, a Boston-area interior design firm that specializes in aging in place.
Planning ahead
"If you think, 'Oh my gosh! That [renovating] is so much money,' think about how much money you would spend if you were in a nursing home month after month," points out Nicholson. "I'm working with people who are planning ahead - people whose mothers or fathers are not yet at the stage where they absolutely need these things. As I talk to the adult children, they quickly realize that some of the things I am describing for aging-in-place would be helpful in their current home now. A lot of planning and foresight goes into designing a safe, comfortable and independent environment so that it looks attractive, like a conventional kitchen, bedroom, or bathroom. The Interior Design Group helps people plan for the present and prepare for the future."
The idea of incorporating universal design into your home before the point of necessity is one that John Salmen, a licensed architect and the president of the Maryland-based architecture firm Universal Designers and Consultants, emphasizes. Salmen designed his own home as a prototype, which he documented in a presentation called "Home for the Next 50 Years." This home has proven to serve him well as he ages. He notes, "I'm approaching 60, and I'm starting to see these things that I've been learning about...What you find is having things located well is really key."
Levine, Nicholson and Salmen all are quick to say that while you may not be disabled now, mobility problems can happen suddenly. Levine discusses a client of hers who found herself suddenly paralyzed from the waist down after back surgery that went awry. The client was restricted to the first floor of her house, where she was forced to sleep in the living room without privacy and could not use the bathroom, instead relying on bedpans that she had to manually empty into the kitchen sink. "Mentally she was still 100%. She was a former schoolteacher and a very intelligent woman. She had the ability to use her upper body and do things independently, but her environment didn't allow her to," Levine comments.
Levine "designed a new fully-accessible bathroom for her by taking space from the dining room. We included a roll-in shower, an accessible toilet with grab bars and an accessible sink that allowed her to roll underneath. We created an environment where she could go to the bathroom by herself, shower, brush her teeth, and do her hair."
Ramps vs. Lifts
You probably have not considered that entering or exiting your house safely might be impossible if you were suddenly faced with a mobility problem. Salmen discusses a client who used a wheelchair and could not exit his house due to the 4-inch step and 20-inch stoop between his door and front lawn. "We built a ramp up to his house so that he was able to get in and out in case of a fire emergency," describes Salmen. "There was a bus stop right in front of him that he hadn't been able to get to because of the step on the front of his house. It dramatically transformed this man's life. He was living alone, his wife had died; it was desperate for him. Suddenly he had his life again."
According to Danise Levine, wooden ramps are a good option for most homes. "Concrete is more permanent, whereas a wooden ramp could be removed if somebody wants to sell the house," she states. "Wood ramps, if built correctly, are more typically more esthetically pleasing [than prefabricated aluminum ramps] and they're cheaper than concrete." Levine cautions that a wooden ramp should be built from a material, like composite decking or pressure-treated wood, that won't splinter or get slippery.
John Salmen opines, "A ramp is way better than a lift. They've got beautiful, wonderful lifts now that can do a lot of things, can fit in very small spaces. But they are electronics, and while they are generally dependable, don't last like a ramp will."
Levine mentions, "I've heard a lot of people complain that when lifts are left out in the elements, they break down. I've had clients who would rather have a longer ramp than a lift because they've had bad experiences with them. The best thing to do with a lift, in my opinion, is put it in a garage and having the accessible entry through the garage. The lift would last much longer by being protected."
Doorways and Foyers
"The most important thing in a foyer is actually getting into the rooms. So the width of the doorways needs to be at least 32 inches. Thirty-two will work but 36 is much more accommodating," remarks Nicholson. Levine and Salmen both concur. Levine elaborates, "The ADA says you have to provide at least 32 inches of clearance, but we like to go beyond that and follow universal design concepts, so that not only is the doorway accessible for somebody using a wheelchair, it's accessible for somebody using a scooter, bringing in a baby carriage, carrying groceries, or moving furniture."
"You might have to rebuild the door frames, but in some cases you can use 'Swing Clear' hinges," suggests Salmen. "They are offset hinges (available from Stanley) that move the door out of the opening so that you have the full width of the frame to use and still have the door there. Otherwise, the only other way to structurally modify it without widening it is to take the door off the hinges. Just by using Swing Clear hinges, you can very inexpensively (they cost about $25 to $50 dollars per pair, depending on quality) widen your doorway by about 2 inches."
Salmen also recommends implementing a low-tech automatic door opener/closer that costs about $15. "Instead of getting a $2000 piece of equipment, you can hook up a pulley and cord that's connected to the door. At the end of the cord is a bucket filled with sand," he said. Detailed instructions for how to make the door opener can be found in Salmen's book "The Doable Renewable Home," which you can download free from his website.
Seeing the Big Picture
"Disability doesn't only refer to someone who uses a wheelchair. It could be anything from a vision impairment, to a hearing impairment, to a sensory impairment, to someone who is ambulatory but might have trouble walking. They might not be legally blind, but maybe they have a difficulty seeing contrast," remarks Levine. Adapting your house before disability sets in will give you more options, and more time, to ensure that you can move in, out and around your house safely and comfortably well into old age.
Speak to an experienced remodeler about adapting entryways and thresholds for everyone in your household to use safely and comfortably.
Updated June 4, 2018.
Looking for a Pro? Call us at (866) 441-6648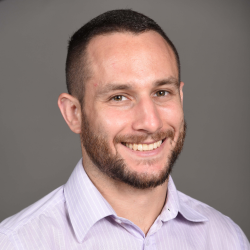 Top Cities Covered by our Remodeling Contractors