Fireplace Mantels – Benefits, Costs and Ideas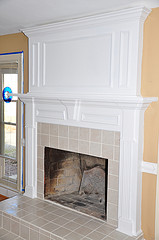 source: Flickr: Crown Molding
Adding a fireplace mantel is a great way to turn an ordinary living room into an elegant, refined space. The mantel is the heart of the fireplace and can come in a variety of designs, both simple and intricate. Whether you're looking for an elaborate Victorian design to match a Boston Colonial home, or a chic modern look for a Los Angeles adobe, a fireplace mantel can do the trick.
In addition to the visual appeal a fireplace mantel provides, it also adds valuable shelf space, and is a great location to place pictures, books, candles or any other item.
Prefabricated Mantels
Building a fireplace mantel is not a do-it-yourself project unless you're very skilled. The exact measurements and intricate details make it a job best handled by a professional carpenter with lots of experience.
You can cut costs slightly by purchasing a prefabricated mantel from the internet or a home improvement center, though the difference in price between prefabricated and custom-built may not be worth the difference in quality. Additionally, you will probably have to find a carpenter to install it and make sure it fits properly, which may require some shaving down of the mantel and perhaps the shortening of one of its legs if the floor is not even. Installation alone can cost a few hundred dollars.
Custom-Built Mantels
Alternatively, if you're looking for a specially designed, quality piece of furniture, you're best off hiring an expert carpenter. A carpenter can design and build your fireplace mantel to the exact specifications you desire. Any intricate pattern you like can be installed, as well as the height, width and number of shelves you want. You can also select the right color, type of wood and finish that best matches your home.
Tips
If the mantel will cover up existing outlets or you would like to be able to place a lamp on the mantel and plug it in close by, you will probably want to hire an electrician to install new electrical outlets.
Don't think your fireplace will only get attention during the winter. The summer is also an opportune time to get the most out of that elegant fixture in your living room. Fill it with romantic candles, hang a piece of art over it, or place plants or flowers on the mantel, turning your fireplace into the focal point of the room.
Whatever style you choose for your fireplace mantel, your home will greatly benefit from the new addition.
Updated April 19, 2018.
Related Articles
Looking for a Pro? Call us at (866) 441-6648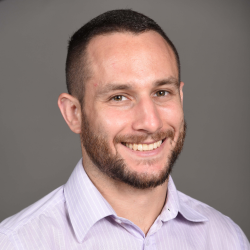 Top Cities Covered by our Carpenters