A Concrete Plan for Your Kitchen: Concrete Counter Tops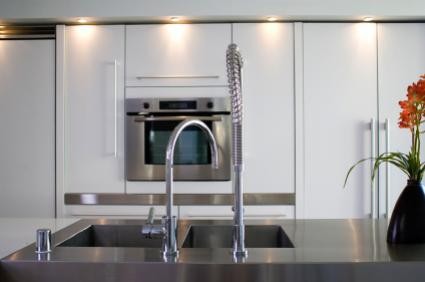 When it comes to countertops, it was formica that stole the show for your grandmother; for your mother, it was granite; and for you, it's all about the concrete! If you haven't heard of this rapidly growing trend in kitchen countertops then consider this your official introduction!
Concrete countertops are quickly replacing granite, marble, and other stone countertop choices - and there is good reason for it. Concrete countertops have almost all of the fabulous qualities of stone countertops such as durability and smoothness yet cost about half the price. Concrete countertops offer even more perks than granite - especially when it comes to design. In fact, you can customize concrete countertops down to the very details of the color, size, and shape.
You may be wondering then if there are any disadvantages to concrete countertops. There are a few minor disadvantages which include avoiding direct contact of a scalding hot pot or pan with the countertop as it could cause damage and discolor the finish. Simply place a trivet or pot holder on the countertop before placing down a hot pot or dish. With so many trendy and artsy trivets these days, you can actually use this to your advantage and purchase some inexpensive complimenting trivets for your countertops. Additionally, you will need to avoid direct cutting or chopping on the countertops. To avoid this inconvenience, many homeowners choose to have embedded cutting boards installed right into the concrete surface. This is a great way to add another personalized touch to your counters.
Another minor issue is hairline cracks within the concrete which occur over time due to natural shrinkage of the concrete. These cracks are extremely unnoticeable and often look as if they are part of the countertop design. You can prevent larger cracks with proper installation of the counter tops, cabinets, and sinks. There's one more check involved before you run off and order your counter tops: you'll need to check that your cabinets can support the weight of the concrete - most can, so it should not be a problem for most standard countertops. If you're concerned, have a qualified carpenter or concrete contractor check it out for you.
The Shape Advantage
Concrete countertops are formed in two ways: in the shop or at your home. In-the-shop-made countertops are called pre-cast while at home made are called cast-in-place. While the pre-cast type is less messy, it limits your shape and design options and can also make for a risky delivery as there is the chance that the counter top could break. It's also not a practical option for larger countertops as the weight of the counters further complicates delivery. Cast-in-place countertops are formed and poured right in your kitchen. You can witness with your very own eyes how your amazing new countertops are created and installed. As with all concrete countertops, your contractor will finish the job off with a sealer which is always necessary as concrete is porous and needs to be protected for stain resistance. Make sure you hire a reputable concrete contractor who will clean up at the end of the job.
Seamless Beauty
A great perk to concrete countertops is that you can create your counter tops to have long stretches without seams. If seams are necessary, they are well disguised within the concrete finish and design and are hardly noticeable- even less noticeable than the seams in granite tops.
Fantastic Price
With the endless beauty and durability that concrete countertops provide, one would imagine that they would cost more than comparable counter tops such as granite - but they don't! In fact, they cost almost ½ that of granite tops. The average cost of concrete counter tops are about $65 to $135 for 1.5 inch thick (that is the standard) per square foot. Keep in mind that installation is about $40 to $50 an hour. The more detailed specifications you incorporate, the higher the counter tops will be. The price will be higher if you choose a curved or irregular shaped top design, 2 inch thick tops, or custom edges. Even with these added details, you can still expect to pay a fair price for the endless beauty of these special countertops.
Looking for a Pro? Call us at (866) 441-6648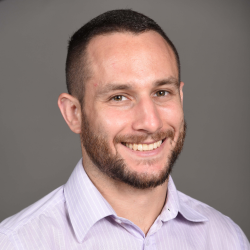 Top Cities Covered by our Concrete Contractors