9 Thrifty Storage Do's and Don'ts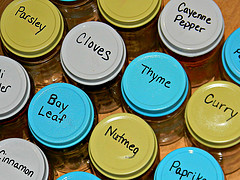 It seems like everybody's busy talking about organizing their home, but hardly anyone is taking action. A big part of the reason is probably that in order to put all your stuff neatly in its place, you first have to actually have a place. That means storage – closets, shelves, and containers, oh my! Sounds like big bucks and lots of hassle. But don't panic. Assembling storage solutions for your home can be inexpensive, creative, and maybe even fun with these thrifty storage do's and don'ts.
1. DO investigate dollar stores, garage sales, and thrift shops as low-cost sources for organizing essentials. Even better, check out no-cost free cycle email groups, local "give and take" markets, or neighborhood curbsides just before scheduled trash pickups.
2. DO look for large items like file cabinets, kitchen cupboards, and lengths of countertop. Score! These make amazing organizers for all kinds of spaces – kids' rooms, home offices, craft nooks, basements, and garage workspace, to name a few. Be flexible, both in terms of being ready to schlep home bulky furniture and in envisioning new uses for vintage objects. TIP: A tall skinny bookcase makes a fantastic towel/miscellany holder for a tiny powder room. Drawers, while not so dramatic in scale, are treasure, because they're usually quite sturdy and can be repurposed for storing in tons of places – under the bed or couch, on the wall, on the floor of a closet, over a doorway, you name it.
3. DO shop your home. An unused tackle box or tool chest is obviously a wonderful find. Consider, too, the possibilities presented by spare coffee mugs, tote bags, suitcases and backpacks (not ones that are in frequent use), and shoe organizers. Even an old hammock can be given new life as a wall net to corral your toddler's soft toys.
4. DON'T be too quick to discard anything as garbage. One of the most readily available sources of storage supplies is your trash. Salvage items like empty candy boxes and baby food jars that you once would have simply thrown out, and repurpose them as handy holders for your jewelry or spices. This works best when you are able to collect a good number of containers all in one identical size, for a nice neat look.
5. DON'T overdo it with dust catchers like open baskets for storage, breakables (particularly if you have kids), and hard to open or otherwise access containers.
6. DO use fabric, if you have a hoard of yardages stored away waiting for the day you'll have time to start sewing (we know who you are). Create drapes or skirts for beds and shelves to hide what's stashed underneath.
7. DO save odds and ends of leftover paint and wallpaper if you have room. Use them to liven up your secondhand storage solutions and give a brighter look to your home in Cincinnati. Paint a tired thrift store dresser in brilliant stripes or color jar lids with pretty hues.
8. DON'T be entirely logical when sorting out what to store and what to toss. I have an ancient itchy Aran sweater that I've rarely worn and will probably never discard, because … well … it brings back fond memories of a long-ago trek through Ireland like no other souvenir could.
9. DO keep track of what's in your storage system, especially if you are stowing stuff in all kinds of unusual places. Number each container and coordinate the numbers with a master list kept on an erasable whiteboard in your family command center or, better yet, on an Excel sheet online.
Laura Firszt writes for networx.com.
Looking for a Pro? Call us at (866) 441-6648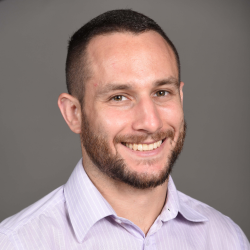 Top Cities Covered by our Cleaning Services