7 Ways to Get the Most from Your Air Conditioning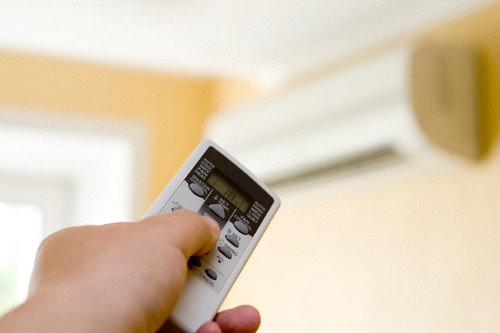 Whew! It's hot out – just the right time to stop using your air conditioner. Wait, what? Okay, okay, we won't ask you to give up air conditioning completely, but maybe you could use it a little less. Cranking up the AC not only boosts your electric bill, but also depletes natural resources. For some, it can exacerbate asthma, allergies, or sinus problems.
Mary Biddle, Director of Professional Development at Northeast Sustainable Energy Associates, is also a fully trained energy auditor. This expert has plenty of simple and sound suggestions for cutting back on your air conditioning – without suffering. "First of all, it's all about your comfort. You have to know what's right for you – try to find the comfort balance," explains Biddle.
Sound good? Here's more:
7 ways to get the most from your air conditioning
"All these suggestions seem like common sense, but sometimes we just need to be reminded or have it brought more clearly to our attention," according to Biddle.
Replace old air conditioners with Energy Star-certified models. Energy Star, the gold standard for any type of large appliance, is a government-backed energy efficiency certification program founded in 1992. "The people who created the Energy Star system know that energy efficiency is critical to our country and to the earth's environment," Biddle states. If you're thinking to yourself, "I need to find AC contractors near me to help with a project," we have you covered with a wide selection of pros to assist you.


Have the air conditioner fit the size of the room. If you have a small room and a huge air conditioner, you are wasting money. Conversely, if you have a huge room and a small air conditioner, the unit will be strained and inefficient.


If it's cool at night, open the windows and turn off the air conditioning.


In the morning as the day begins to warm up, close the windows and close the shades on the south side of your home.


Turn the air conditioning (thermostat) up a couple of notches. You can be comfortable at 76 or 78 degrees. Try to go as high as you can reasonably tolerate.


Close the doors of rooms that you are not using, or using very little.


"Use a fan!" suggests Biddle with a laugh.
Biddle also recommended ductless mini-split air conditioners for their high efficiency and ability to both heat and cool.
Maintenance to maximize air conditioner performance
Tune up your air conditioner annually, whether you do it yourself or hire a professional.
Clean evaporator and condenser coils.
Check refrigerant – especially in central air systems. Too much or too little refrigerant can cause the unit to work less efficiently.
Clean and adjust blower components. Airflow problems can reduce efficiency up to 15 percent.
How would an energy audit help keep my home cool?
A number of utility companies across the country provide free or low-cost energy audits and low-cost loans for remediation where there are problems. Check with your local electric company; many now offer a deep energy retrofit for your home.
Ideas for renovation and new construction
Biddle mentions that many home builders, architects, and remodelers are on board with "green" building techniques.
One of the more common – and simplest -- home energy solutions is to seal your house. Sealing your house is often paid for or subsidized by utility companies. "When you have cracks around your windows and doors, hot air gets pulled in," warns Biddle.
Lance Hodes, owner of Haydenville Woodworking and Design in South Deerfield, MA advocates similar methods for cooling your home as heating: "A tight house and insulation keeps both the cold and the heat in." If you want to get the most out of your air conditioning, Hodes recommends installing cellulose insulation. "It's a little more costly than fiberglass but is sustainable and effective." Hodes also suggests having thermally insulated exterior doors, double or triple-hung windows, and a well-ventilated attic. "Besides keeping your home cooler, when it gets too hot in your attic it degrades your roofing materials."
Last, Hodes recommends a whole house fan. He explains that this type of fan is installed in the attic and draws cool air up through your house. "It can be put on a thermostat so that it turns on and off automatically. If you don't have AC, this is the next best thing."
Updated May 3, 2018.
Looking for a Pro? Call us at (866) 441-6648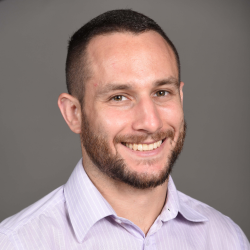 Heating & cooling Average Costs
Top Cities Covered by our HVAC Contractors