7 Outdoor Lighting Tips To Keep You Safe This Summer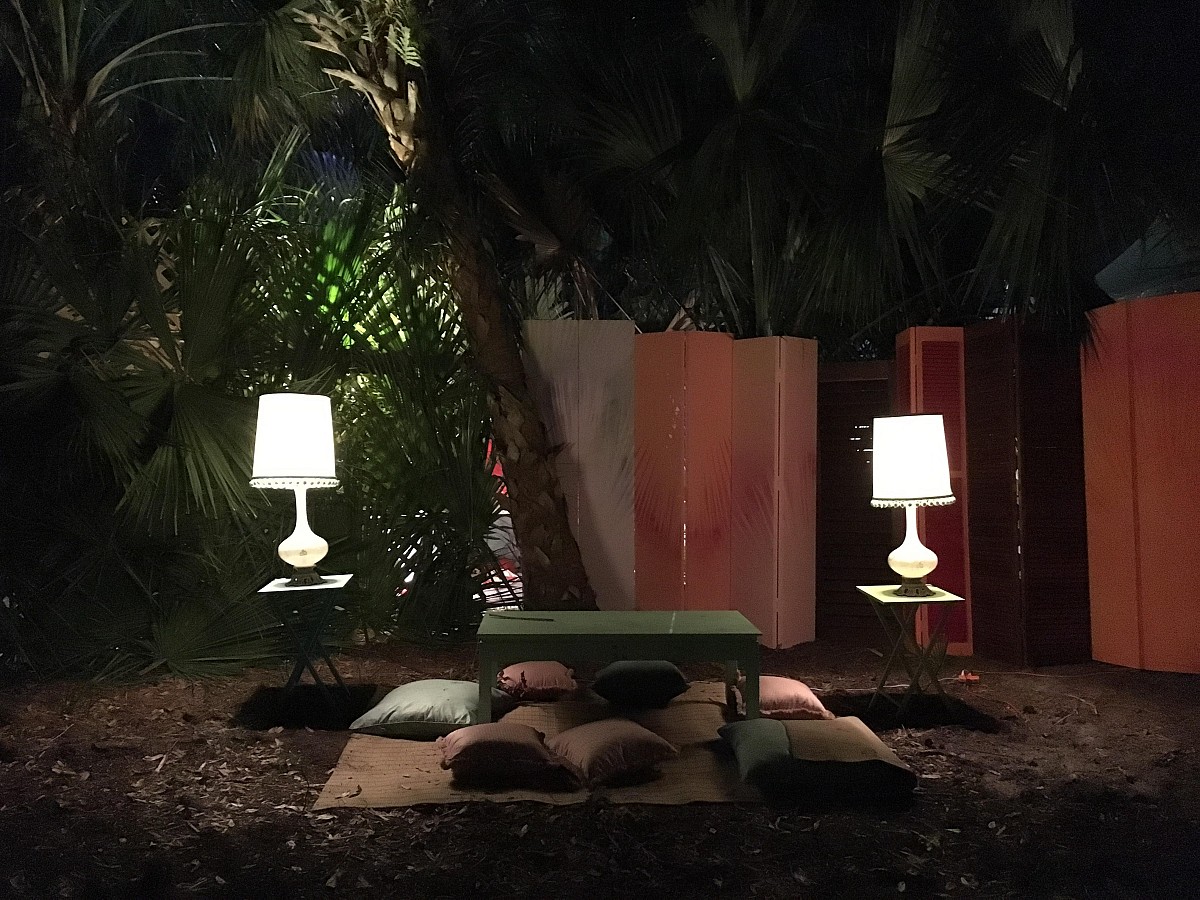 Lively parties on the patio or romantic tete-a-tetes under the trees are a huge part of what makes summer so awesome. And just the right type of lighting will only increase the awesome factor. However, do follow these seven simple safety tips to help keep yourself and your friends safe this summer.
Use GFCI outlets for all exterior lighting.

It's the law. Ground fault circuit interrupters are required by code to help keep you safe, anywhere in your home that electricity comes into close proximity to water. You need them in your kitchen, bathroom, finished basement, and garage, as well as outdoors. You may be aware that GFCIs safeguard against shocks and, in the worst case scenario, electrocution … but did you know they also protect your indoor appliances? If you don't currently (groan) have them in your patio or deck area and are planning to use any electrical devices out of doors,

install GFCI outlets.


Buy outdoor-rated fixtures and extension cords.

This applies to

all

lights which you intend to use outside your house. Think about it; even if a particular light fixture is shielded from rain by the roof of your porch or pergola, it still has to put up with a lot more moisture in the atmosphere and

far

greater temperature fluctuations than, say, your living room lamp. Of course, lighting that will be directly exposed to rainfall must be rated as "suitable for wet locations." Use only extension cords labeled "For Outdoor Use."


Choose the right lightbulbs.

All you have to do is follow a couple of basic rules. Basic Rule #1: Outdoor fixtures take outdoor-rated bulbs. Basic Rule #2: Never, ever insert a bulb that exceeds your fixture's maximum wattage. That's just asking for trouble, in the form of overheated wiring and damaged insulation. Want to change out your old bulbs for

energy-efficient LEDs? Make sure that they are compatible with your existing (older) fixtures.


Inspect lights and power cords before use. If your outdoor lighting supplies have been in storage all winter, check them over before plugging in. Make sure that there are no warning signs of wear and tear such as cracked fixtures, loose connections, fraying cords, or even (eek!) burn marks. The standard guideline for food safety could be applied just as well here: "When in doubt, throw it out."


Be careful where you place lighting. Be cautious when positioning exterior lights near swimming pools, fountains, garden ponds, and any standing water (which you really should get rid of, anyway, since it's a prime breeding ground for mosquitoes!). Also avoid the possibility that fixtures, even buried underground, might somehow come into contact with flammable substances such as wood chips or dried grass.


Turn off lighting when it's not needed.

Keep your outdoor lights from dangerously overheating – switch them off when you either go inside or leave the house entirely. You'll be reducing your energy usage in addition to practicing smart

electrical safety. Speaking of smart, why not hire an electrician to set up a smart outdoor lighting system? That way you can dim, adjust, or completely turn off your lights – wherever you are at the time -- with the help of your trusty smart phone.


Don't overload the circuit

. A gala open air gathering is tons of fun, but it can be awfully hard on the circuit that manages your outdoor electrical needs. Make sure that your party lights, sound system, grill, exterior fan, and outdoor kitchen appliances will not draw more power than the circuit can handle. Otherwise, you may trip the circuit breaker, resulting in damage that's not obvious to the naked eye. Stay safe – spread the electrical load to 2 or more branch circuits.
Laura Firszt writes for networx.com.
Updated August 26, 2018.
Looking for a Pro? Call us at (866) 441-6648