7 Carpet Trends That Are New Right Now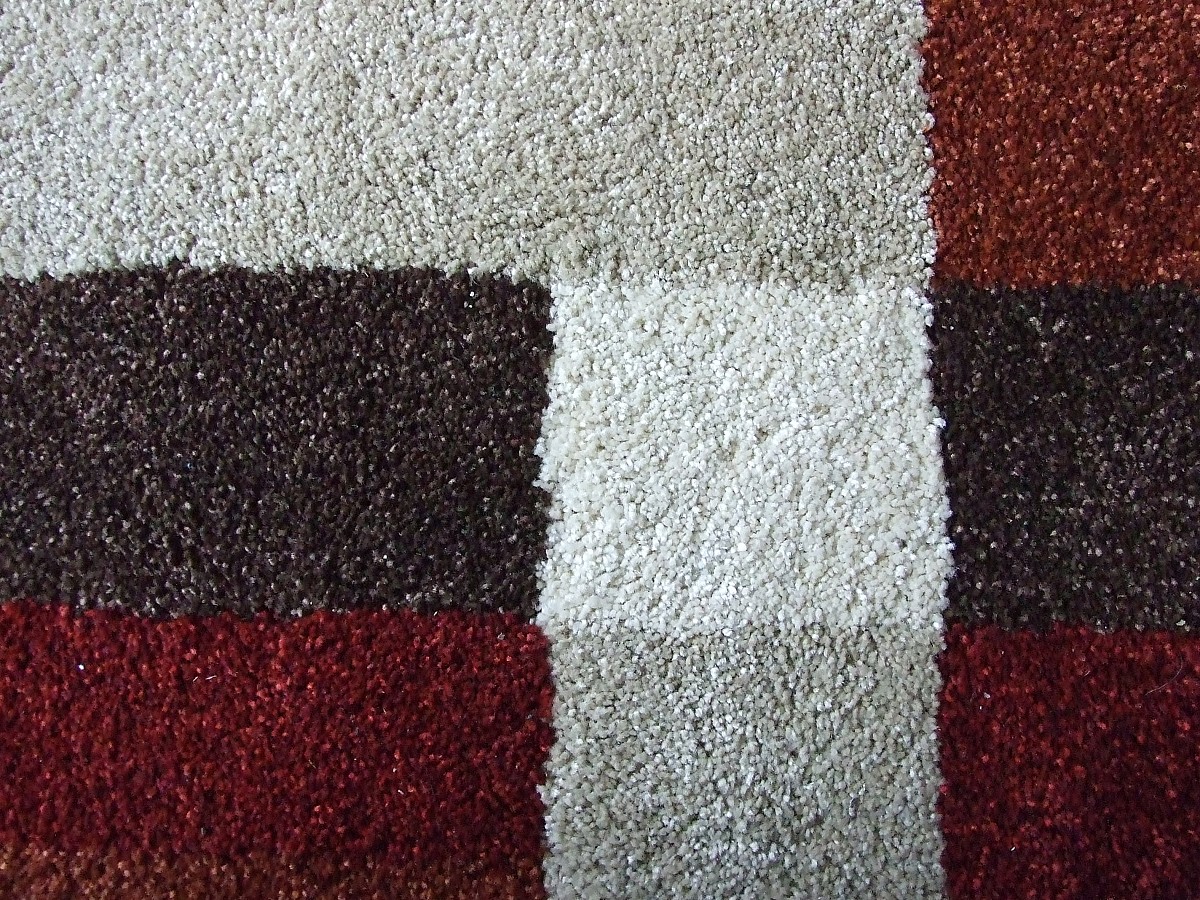 Looking for a practical and reasonably priced floor covering that at the same time, is right on trend? How about carpet? If you've dismissed carpeting as "so last century," take a second look. You may be very surprised at the intriguing cutting-edge trends in fashionable, functional carpet right now.
Carpet Tiles
Do-it-yourself is hot, hot, hot right now. Laying carpet used to be a bit too cumbersome for successful DIY, what with the need for taking complicated measurements and handling heavy rolls. Although modular carpet tiles have been around for some 60 years, lately their popularity has really taken off among home improvement weekend warriors. Besides the ease of covering a floor in the first place, tiles make repair of a small carpet section easy and inexpensive for homeowners to tackle.
Recycled Source
Imagine walking barefoot across a field of … would you believe … plastic drinking bottles? It's actually much more luxe than it sounds. PET carpeting gets its nickname, "pop bottle carpet," because it is manufactured from those plastic containers you so virtuously haul to the recycling bin. Another source of material to be recycled into your new living room rug is discarded used carpeting, but "old carpet carpet" just doesn't have the same ring to it.
Pet-Friendly
Time was, if you loved carpeted floors (almost) as much as you loved your four-footed friends, you were faced with a dilemma – carpet installation meant you would be forever haunted by the possibility of an embarrassing pet accident. That has all changed, though, with the development of new kinds of carpet that resist animal stains and (eew!) odors. These thoroughly modern floor coverings even release pet hair more readily, to make vacuuming a breeze.
Frieze
Fresh and fashionable this year is frieze carpeting, pronounced free-ZAY like the cute and cuddly dog breed, Bichon Frise, whose curly coat it resembles. Frieze carpets are made from highly twisted strands of yarn, resulting in a modern texture (yes it is rather like a modified version of the rough and ready shag rugs of several decades ago, but 70s style is back, doncha know?) which holds up its handsome looks even in heavy traffic areas of your home.
Barber Pole Accent Yarns
No, the term "barber pole" does not refer to brightly striped red, white, and blue carpeting which would blend in perfectly with your Fourth of July holiday-themed decor. Instead, it indicates that yarns of 2 or more different colors have been twisted together. The result is an attractive tweedy effect ideal for disguising spills and stains. (Sounds like exactly what my messy household needs!)
Ribbing
Out of the office and into your home comes newly trendy ribbed carpet. This low-pile carpeting adds interest with tiny raised lines of texture, similar to the ribs in corduroy fabric. The easy care and stain resistance that made ribbed carpet a hit in commercial premises are definite pluses for homeowners as well, not to mention the recent shift in focus from conservative shades of gray and beige to rich colors like Marsala red or Wedgwood blue.
Bold Color and Pattern
Speaking of color, carpet color charts currently feature hues that might be described as, well, off the charts. We're talking shocking pink and variations on the theme of Greenery, Pantone's 2017 Color of the Year, that range from pretty mild to definitely wild. (Think acid green carpeting.) Combine these with splashy patterns like oversized geo designs and you've got yourself a real statement carpet. A word to the wary: If you'd like to have a little fun with bold carpeting, you don't have to make a major commitment. Just call a pro to install the carpet of your fantasies in a small area like a mudroom or a hallway.
Laura Firszt writes for networx.com.
Updated May 31, 2018.
Looking for a Pro? Call us at (866) 441-6648