6 Inspiring Garden Paths
A good pathway can totally change a garden. If you've got a muddy, messy path surrounded by beautiful plants, your plants won't seem quite as flashy, thanks to that ho-hum trail slashing through them...and all your garden visitors will be complaining about filthy shoes after tours! Make your garden a pride of place with a beautiful pathway that fits the setting and your aesthetic, and don't be afraid: making garden paths isn't as hard, or as expensive, as you might think it would be.
We turned to Hometalk for some inspiration and found some gorgeous examples of garden pathways from whimsical to highly stylized for you to enjoy!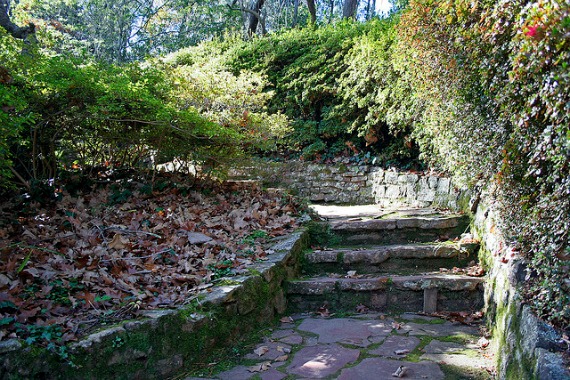 This sweeping natural stone pathway is a beautiful transition between levels in the garden, and note how seamlessly it fits with the landscaping. Stone paths like this are a great fit with cottage gardens, old-fashioned gardens, and fairy gardens, and the great thing about them is that they just keep getting better with age, as seen with this well-seasoned specimen.
Fieldstone, recycled bricks, and other rock materials are suitable for paths like this, and you can sometimes find them at recycling companies for a fraction of the cost of new materials.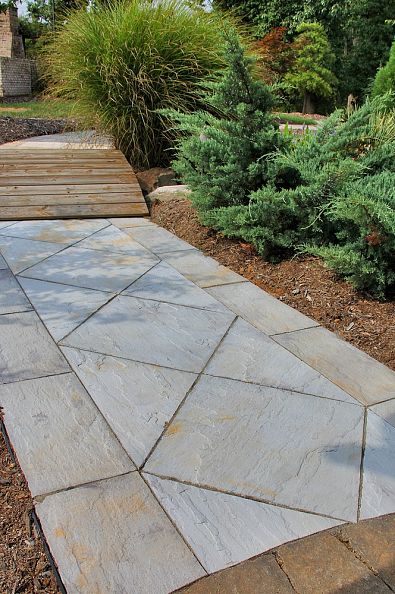 Talk about a change of scenery! This is the same material, but it's used in a radically different way for a very formal geometric pattern that looks crisp and gorgeous. Suitable for modern garden landscaping as well as formal old-fashioned gardens, this look can be achieved with outdoor tile and concrete as well as natural stone.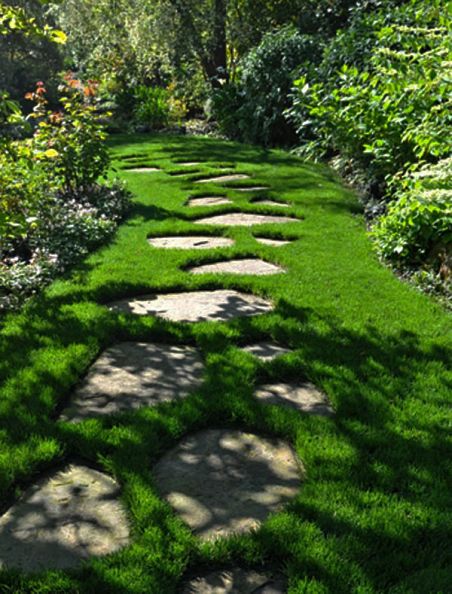 This New York gardener knows the value of a great pathway, and this one is particularly enticing. Natural stone on a small grass lawn leads you further and further into the depths of a charmingly dense and textured garden, making you feel like you've fallen into your own little world. One thing I love about this design: this garden could be 20 acres, or 20 square feet, and we wouldn't necessarily know, thanks to the careful arrangement of plants and grass, which makes it feel spacious.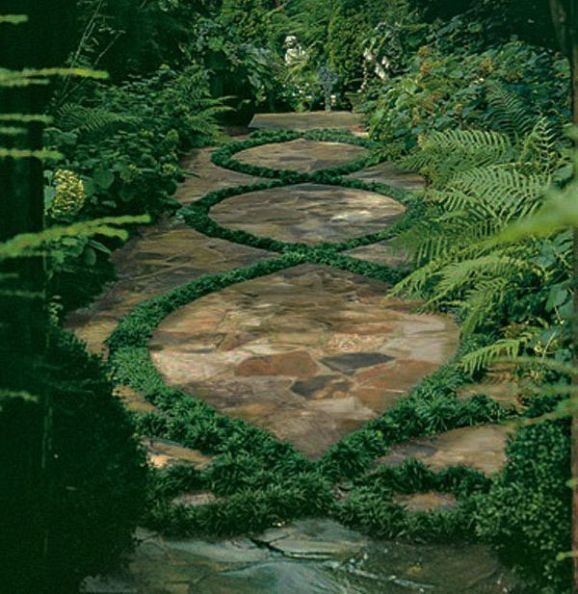 Here's another, more formal example, which feels positively magical. This masterpiece of New York landscaping integrates natural stone and grass together to create a stunning pathway pattern. It may require some serious maintenance, but it certainly is gorgeous!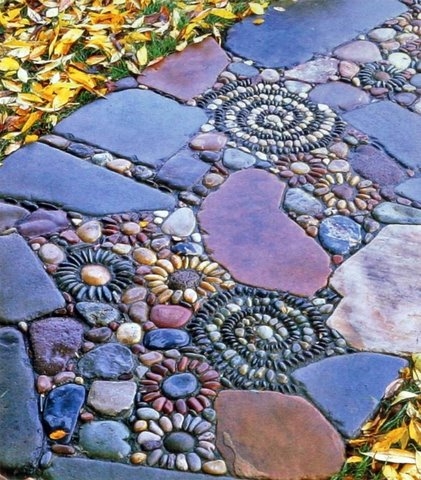 This stunning array of recycled materials comes from Redmond, Washington, where Seattle landscapers are obviously working doubletime to create original and fascinating new garden pathways. This one integrates fieldstone and other types of rock for a whimsical and sweet design that would make a great front porch walk or winding garden path.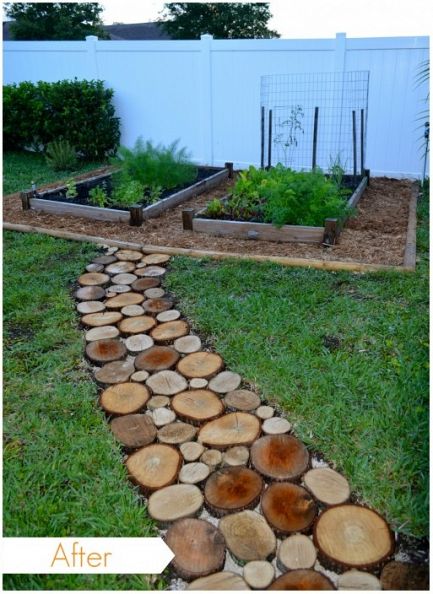 Going rustic with a wooden garden pathway doesn't have to be that hard, and it can be a great look for a country cabin or house. (It's also one way to use up odds and ends of wood...) Rounds like these can also be used for edging garden beds to continue to rustic look.
Need more garden walkway inspiration? We've got a roundup of 10 Romantic Garden Walkways...
Katie Marks writes for Networx.com.
Looking for a Pro? Call us at (866) 441-6648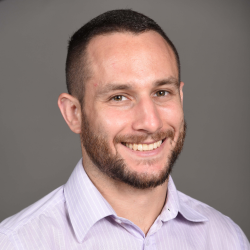 Landscaping Average Costs
Top Cities Covered by our Landscapers