5 Multitasking Tips for Your Garden Fence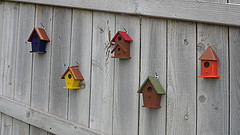 We all know the basic reasons to install a fence -- marking a property line, ensuring privacy, keeping children and pets safe, and so on. But summer seems like the time to unleash our imagination and start dreaming up alternative uses for everyday objects like fencing. After all, your fence likely comprises a sizable expanse of your garden space. Why not make the most of it? So, without further ado, here are 5 suggestions for pretty and practical ways to make your fence multitask.
1. Wall Art
Treat your fence as a wall … or a humongous canvas. Your first move: Get the kids busy creating artwork on their summer vacation. Follow up with a family vote to choose the best pictures and laminate them for rain resistance. Then display the gorgeous results on your fence -- either the inside or for extra-proud parents, the street side. If you dare, keep your youngsters occupied and out of trouble longer (we hope!) by encouraging them to paint a mural on the fence. Use acrylic on wooden fencing and epoxy paint on vinyl for a very personal look; if you don't like it, it'll be no big deal to paint over. Just make sure that your HOA will allow it.
2. Vertical Garden
Sow a backyard mini garden. Coax vines like nasturtiums, passionflowers, beans, or cute and tasty little cucamelons to twine their way up the fencing. Not only does this turn your fence into a decorative conversation piece, it provides you with privacy and shade. When you're growing vegetables, you get the added advantages that the plants will use up less backyard surface space and also make pruning or picking easier on your back. Best of all, your crop will ripen faster and have better flavor due to the increased amounts of sun and oxygen vertical gardening offers. Just check that your fence is in good repair before you try this, so it's strong enough to hold the extra weight.
3. Lighting
Enhance your enjoyment of leisurely evenings out on your patio in the fresh air. Light up your fencing -- and your yard. Hang eco-friendly, inexpensive, and practical solar lamps (the outdoor version comes in a variety of sizes and fun styles, including animal or flower shapes). For a truly magical effect, string the fence with tens of strands of multi-colored fairy lights. Their twinkling glow will set the perfect mood for an outdoor summer party or wedding reception … or a romantic date night a deux.
4. Birdhouse
Invite a flock of fine feathered friends to join you in the garden. Attach a pretty, handcrafted wooden birdhouse -- or five -- to your fence, using a predator baffle to discourage raccoons, squirrels, and other unfriendly animals. Long after the summer's over, these decorative objects will continue to be a source of comfort for your local non-migratory birds … and of pleasure for you. Take care to position the birdhouses in a sheltered spot, conveniently within sight of your kitchen window.
5. Cup or Bowl Holder
Maybe all you really want to do in your backyard this summer is relax in a lawn chair, with a frosty cup of your favorite beverage close at hand. Hey, we totally understand. To help you achieve this worthy goal, why not hook a handy cup holder onto a nearby section of fencing? And if you agree that every experience is better when it's shared with your faithful pooch, you can even purchase a fence-mounted doggy water bowl.
Laura Firszt writes for networx.com.
Looking for a Pro? Call us at (866) 441-6648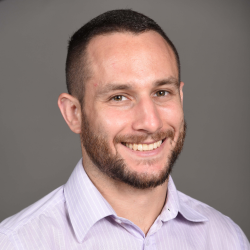 Top Cities Covered by our Fence Contractors