4 Mini Home Remodels -- Small Changes with Big Impact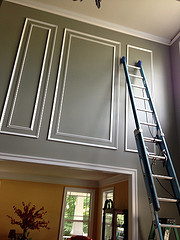 How would you like a fresh new look for your house … on a budget? What would you say to extra storage space or savings on energy? You can have any (or all!) of these, without a huge investment of money or hassle. Here are four small fast, easy, and affordable remodels that will have a big impact on your home.
Decorate with Molding and Other Carpentry Finishes
Liven up a plain Jane room with attractive carpentry finishes. Classic crown molding and baseboards gives definition and interest to your walls. They also serve to direct attention upward to your soaring ceiling or down to your gleaming hardwood floors. Adjust the width of the molding according to your room's height, so it won't look either skimpy or overwhelming.
Are you lucky enough to look out on a beautiful view? Frame the panorama with charming window casings.
A ceiling medallion is a touch of nostalgia that will accent your lovely new -- or vintage -- chandelier. Alternatively, you might go for the handsome look of decorative beams.
Wainscoting was originally designed to protect interior walls from scuffs and scratches. Now it is equally popular for its fashion appeal. Paint it pure white or a lively accent color.
Build a Vestibule
Even in the most efficiently sealed green residence, there is still an overlooked source of energy leakage -- the home's entrances. Every time the door is opened, outside air is admitted into your home and the cooled or heated indoor air is lost. This means wasted energy and higher utility bills for you.
An old-fashioned idea that's coming back into style is building a vestibule or mud room adjacent to your front or back door. This is a small room, usually floored with tile or linoleum for easy care, where you can hang up your outdoor clothing and remove muddy shoes or boots before you enter the main part of the house. The HVAC connection is that a vestibule also acts similarly to an airlock between the front entrance and the home's interior, preventing the loss of air conditioning or heating.
Add a Closet
Building in a clothes closet will turn a bonus room or den into a functional bedroom. Real estate brokers advise that an additional bedroom is one of the home renovations that will recoup the best return on investment when you sell (as oppose to, say, installing a Jacuzzi). And here you've got a chance to add an extra bedroom on the cheap.
Or construct a linen closet to create a convenient Storage Central for your bedding, towels, and table linens. Though the traditional spot for this handy little nook is in the hallway, you could also consider nipping off some square footage from a large bathroom.
Organize Garage Storage
"Out of sight, out of mind," can be a useful philosophy. However, some folks take those words of wisdom much too literally. If you try randomly stashing all your seldom-used belongings in the garage to keep them out of sight, you may very well end up going out of your mind. Instead, why not hire a carpenter to fit your garage out with neat and tidy custom shelving and drawers? That would be a great way to organize your spare stuff and help you tame the clutter monster. You might even find room in the garage to park your car.
Laura Firszt writes for networx.com.
Looking for a Pro? Call us at (866) 441-6648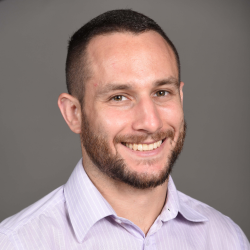 Top Cities Covered by our Carpenters