35 Totally Classy Last-Minute Hostess Gifts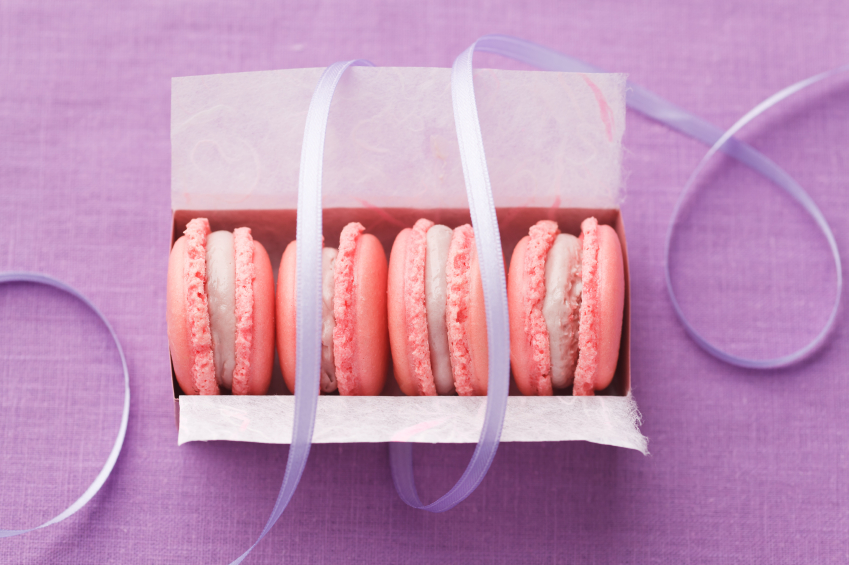 These days it seems like you need to be making your own charcuterie and canning your own home-grown vegetables to even be somebody. For people who are busy (especially women who are balancing careers with kids), or who have long commutes, or who have no money for craft supplies (upcycling garbage takes a staggering amount of new supplies), the hostess gift in the age of the DIY blogosphere can pose a challenge.
Most people don't really want your hand-crafted tchotchkes. I know, I know...it's an unpopular thing to say. Well then, let me rephrase that: I would not want your hand-crafted tchotchkes. I have nowhere to put them. I live in an apartment, and I hate clutter. If someone gave me a knickknack that she made herself, it would probably end up in the "free stuff" pile in the hallway of my building. Unless an object is inherently useful, or edible, it really could end up in the free box on the sidewalk. Save the effort of making a snow globe out of a jar, and bring one of these always-welcome hostess gifts to the next dinner party you attend. All of these hostess gifts can be purchased at the last minute, in between work and the party.
1. Pie: Pie is delicious and unless someone is allergic to the ingredients, even a store-bought pie is a nice gift to a hostess. Even if the hostess is on a diet and won't eat the pie, her guests or husband will probably eat it.
2. Cookies: If there is a dynamite bakery near your office, a box of scrumptious cookies will never go unloved.
3. High quality nuts: Little nibbles that can either be served immediately or stashed away for the future are always appropriate as a hostess gift. Nobody ever thinks to bring pistachios to a dinner party, but let me tell you, nobody without a nut allergy would pass up some good pistachios. Containers of chocolate covered nuts, shelled and unshelled nuts, and flavored nuts are a fantastic hostess gift, especially when presented in abundance.
4. Flavored seltzers: While wine is the standard hostess gift (and for good reason), exotic sodas or flavored seltzers are always a nice surprise. They are especially great when you know that the host or hostess will be staying sober for the evening.
5. Dried fruit: Would you be insulted if a guest brought you a selection of succulent dates and dried figs? How about juicy dried apricots? Exactly. You'd be happy, and that's why dried fruit makes a nice hostess gift.
6. Designer paper napkins: A package or two of high end paper napkins is lovely. Maybe it's a bit old fashioned, but they're easy to tuck into a drawer and are inherently useful.
7. A box of blank notes: Note cards, again, are old fashioned, but they are definitely useful. They're also an item that someone would appreciate using, but might not think to purchase for herself.
8. A potted plant: Small potted plants from your local landscaper (or 24-hour convenience store, if need be) are a long-lasting alternative to cut flowers, which are also a perfectly acceptable hostess gift. The advantage of a potted plant is that it will last a while. Bonus points for edible plants, like rosemary or basil.
9. Artisan grains: A package or two of fancy, expensive grains (like black rice or tricolor quinoa) is a bit crunchy, but original and usually welcome as a hostess gift, especially if you know that the host or hostess is on a health kick.
10. A good vegetable peeler: Sharp Y-shaped vegetable peelers are one of those kitchen gadgets that you can never have enough of. A great vegetable peeler with a big ribbon on it is a very nice hostess gift, but only if the hostess loves to cook. If the hostess orders in every night, I'd recommend choosing another gift lest the vegetable peeler be interpreted as a hint that she should improve her cooking skills.
11. An assortment of great pens: Say you work near a Staples, and that's about the only place you can stop to buy the hostess gift. That works in your favor, because I don't know anyone who would not appreciate brand new Sharpie markers or roller-ball pens. Tie them up with ribbon, and you're in business.
12. Mason jars: They have a million and one uses, and your hostess will appreciate them. Just make sure that you don't turn them into crafts before you get to the party.
13: A stainless steel water bottle: If your hostess is into working out, she'll appreciate having an extra high-end water bottle around, especially the size that fits into those Spinning bikes.
14. Beautiful produce: Did the corn look amazing at the market? Is it strawberry season? Some especially good-quality seasonal produce is an appropriate hostess gift.
15. Artisan store bought pickles: I am not talking here about run-of-the-mill pickles. I am talking about bringing a few jars of artisan pickles. If you know that your host or hostess loves half sour pickles, then by all means stop at a deli that has scrumptious pickles and bring a container of them as a hostess gift.
16. Dog treats: Of course, this is only appropriate when the hostess has a dog. Otherwise it is a bit of a dig, isn't it?
17. An empty photo album: Much like blank note cards, the empty photo album in a classic design is probably something your hostess wouldn't buy for herself, but that she would enjoy using.
18. Paper hand towels: These are the big napkins that fancy people sometimes put in their bathroom for guests to use. Try to bring them in a shade that matches the host's bathroom.
19. A cutting board: A small cheese board or inexpensive-but-nice bamboo cutting board make fine hostess gifts. They're useful, and easy for the hostess to regift if she don't have room for them in her kitchen.
20. A great book: Have you read a book recently that you just couldn't put down? Bring a copy of it to the hostess.
21. A loaf of great bread: As long as the hostess eats gluten, a tasty baguette or a loaf of wood-oven-baked sourdough is usually a welcome hostess gift.
22. A cocktail recipe book: While many people have great collections of cookbooks, there are fewer people who have great collections of cocktail recipe books. A cocktail recipe book is a fun and whimsical hostess gift.
23. Unscented candles: Scented candles are a matter of taste, and they set off some people's allergies. Unscented candles, especially tapers, make excellent hostess gifts.
24. A bottle of nice olive oil: A nice bottle of extra virgin olive oil presented as a hostess gift says, "I have my act together, but I'm still unique, and so are you." The great part is that good EVOO is pretty widely available; even in supermarkets.
25. Gourmet coffee beans: Of course, this works as a hostess gift if you know that your hostess drinks coffee. If you have a favorite coffee roaster near your job, swing by and pick up a bag of beans for the hostess after work. Avoid flavored coffee beans; stick to basic roasts.
26. Old fashioned candy: Candy like Jordan almonds and mint chocolate lentils can seem a bit ho-hum, but you can't go wrong with them as a hostess gift.
27. Flavored alcohol: Depending on the preferences of the host and hostess, a bottle of something like Limoncello, very peaty single malt whiskey, or flavored vodka could be a special and welcome gift. This is an alternative to wine, and a way to regift unopened bottle of flavored alcohol that others have gifted to you. However, if someone gives you a bottle of liquor that looks so revolting that you can only envision yourself gagging on it, go ahead and clean your toilet with it.
28. A food related to the host's ethnicity: This requires some cultural knowledge, as such gifts could be construed as racist or just dumb if done improperly. This only works if the treats that you bring are totally authentic, ubiquitous and considered to be delicious in the host's country of origin, and if you present them totally nonchalantly.
29. Tea towels: Neutral-colored tea towels are a cute hostess gift, as are potholders.
30. A unique bottle opener: A well-crafted bottle opener is a great gift for the person who has everything, due to the fact that bottle openers have a weird way of disappearing mid-party.
31. Whimsical disposable cocktail accessories: Things like paper straws, chocolate straws, cocktail umbrellas, or a package of cute disposable cups are fun hostess gifts.
32. A whole pineapple: Pineapples are symbols of welcoming in New England, where golden pineapple plaques adorn many a front door. Since pineapples are exotic and on the expensive side in much of the United States, a whole pineapple is definitely worthy of being a hostess gift.
33. A jar of gourmet jam: Locally-made preserves are fair game as hostess gifts. They're especially nice when presented with muffins from a favorite bakery.
34. High end sea salt: Once again, you might be able to purchase nice sea salt in a well-stocked supermarket or health food store. Grey sea salt from Guarande is particularly tasty, and is available in most health food stores.
35. Good cheese: Most well-stocked supermarkets offer a variety of good cheeses. Maybe they don't have the selection found in fancy cheese shops, but coming to a dinner party bearing some aged cheddar, goat cheese, or some fresh mozzarella is rarely a faux pas, and they're pretty easy to find in major cities.
Looking for a Pro? Call us at (866) 441-6648