15 Old Tools That Are Better Than New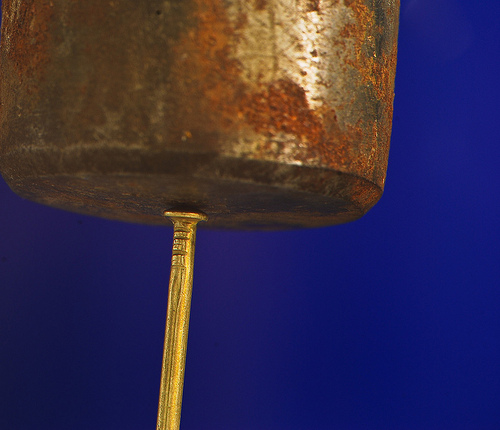 When I was growing up I spent hours exploring the nooks and crannies of my grandfather's workshop. As a Depression-era individual, he knew the value of things, and much to my grandmother's dismay, he tended to collect a wide variety of those things. Years later, as a college student, I was given a handful of these tools, and when the time comes I hope to pass them on to my children, or future grandchildren.
Small Hand Tools
One of the many tasks my grandfather did to earn a living was watch and clock repair. Deep in the recesses of his workbench, I recovered a pair of tools I still use today:
Jewelers Saw: This tool is one of my favorites. With a sturdy L-shaped frame and a smooth wood handle, it has a nice balance and can be adjusted to take small saw blades. I haven't seen anything available new that even comes close.
Planishing Hammer: Here's a little tool that again has perfect balance and a wooden handle smoothed by time. A hammer never really wears out, so the life left in this could easily outlast me or my kids.
Other Carpenter's Gems
Hand Planes: Back in the day, Stanley was a leading bench and block plane manufacturer. Today, some high-end companies are reproducing these classics. My Lie-Nielsen bronze No. 4 bench plane set me back about $350 when I broke down and bought one. It's a dream to use, but a tool like this bouncing about in the back of my truck would be disrespectful. So I looked into a less costly alternative. The modern Stanley No. 4 lists for under $75 and features a plastic tote and front knob, but plastic just doesn't work for me. I found an old Stanley No. 4, with original wood handles, on eBay for less than $40. With a little TLC, it's now the hand plane of choice in my truck.
The 4' Wooden Level: This workhorse in the carpentry field can last for generations when properly cared for. Modern units may have bright yellow aluminum bodies and integrated lasers, but a spirit bubble works just fine and it does not need batteries.
Plumb Bob: Like a hammer, plumb bobs don't really wear out. Older classics were often engraved and highlighted with bronze. Modern versions tend to be cheap Chinese castings.
Framing Square: I have had two of these. The first I got was made of yellow plastic, and it lasted about a year. Its replacement, in machined aluminum, is now over ten years old. This was another eBay find, and unless I lose it, it will last forever.
Bench Chisels: Steel quality dictates how well an edge tool will stay sharp. Back when things were hand sharpened on oil or wet stones, this quality was obvious. Most modern versions have plastic handles and wimpy steel, so keeping them sharp is a real challenge.
Brace and Bit: This was the precursor to the cordless drill. They were lightweight and never needed charging. After spending $89 on a new pair of batteries for my 18V cordless, one of these may be in my future.
Bevel Gauge: In their prime, these tools were often made with rosewood and brass. The modern versions are plastic and basic steel. High-end modern reproductions are out there, but you are going to pay dearly for them.
Power Tools
The Hand Drill: My grandfather's hand drill was made by Black and Decker. They still make tools today; however, I have never seen one with a solid machined aluminum body. This drill had a few nicks and scratches but was generally built like a tank.
Table Saw: My grandfather's table saw was a full-sized 3-5 hp cabinet saw with about an acre of cast iron for its top. With that much mass, the thing must have been stable as a mountain. The table saw in my shop, by comparison, has some cast iron, but the rest of the top is melamine-covered particle board. I missed a big opportunity there when my grandmother cleaned up years after he passed away.
Architectural Items and Furniture
Doors: The saying "They don't make 'em like they used to" applies to more than just tools and machines. Last week I was at a client's home, resetting a door that was not closing properly. The modern door consisted of a molded vinyl skin on a particleboard and MDF core. Back in the day, this would have been a solid wood 6-panel door with mortise and tenon construction.
Some other old classics include:
Mantles: When the fireplace was a focal point and provided the home's heat, mantles were frequently elaborate works of art with turned posts and dentil molding. Modern versions are often set above a gas or electric image of a fire and are composed of painted MDF.
Claw Foot Tubs: 300 to 400 pounds of enameled cast iron…or 60 pounds of acrylic? Installation may be harder with some of these old guys but a classic look is worth it. Modern reproductions can run into the thousands, while plenty of originals still exist at prices most can afford.
The Highboy Dresser: In another 150 years or so, I doubt the Antique's Road Show will still be showing on PBS, but the classic furniture of the 18th and 19th century will still be around, while the modern Ikea equivalent, with its vinyl wood print veneer set on particleboard, will be moldering away in some buried and forgotten landfill.
I'm glad we live in today's era, where we have the ability to choose. Many modern devices can perform circles around their former counterparts, and often make the best choice. But we still can select classics from the past if so inclined. New is good, but sometimes old is better.
Updated March 8, 2018.
Looking for a Pro? Call us at (866) 441-6648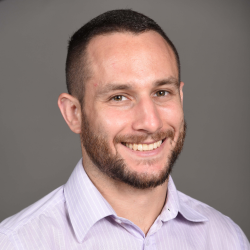 Top Cities Covered by our Remodeling Contractors