15 Important Items for a DIY Emergency Preparedness Kit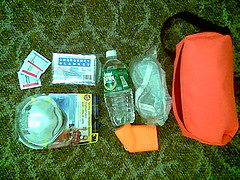 Hurricane, tornado, earthquake, flood, fire! We all hope that none of these disasters will ever affect us … but just in case the unthinkable happens, it's wise to be prepared. Having an emergency supply kit packed and at the ready can make a difficult situation more bearable. It might even save your life. There are some very good kits on the market, usually sold complete with their own handy backpack. If you prefer, you can make your own to save money and customize the contents to suit your family's needs. Here's a list of suggested contents.
1. Water. Water is even more essential than food for human survival. Estimate one-half gallon (64 ounces) per person per day of drinking water, plus an equal amount for hygienic purposes, if feasible. A water filtration kit is also advisable.
2. Food. Count on having at least a 3-day supply of non-perishable, nutritious food that requires minimal prep. Avoid glass containers, which may be shattered by extreme weather. Opt for pop-top cans so you don't need an opener. Recommended: granola bars, nut butters, dried fruit, water-packed fish (the oily type makes a mess), infant formula and bottles if appropriate, canned goods (other packaged foods may be contaminated by floodwaters).
3. Multivitamins. Vitamin tablets are an easy way to compensate for a less-than-ideal diet. Be sure to include any nutritional supplements recommended by your health practitioner, such as Vitamin B12.
4. Light. A fully charged portable LED lamp plus extra batteries can not only make you more comfortable, it may be used to signal for help.
5. First Aid Kit. In addition to stocking your kit in advance with basics such as bandages and disinfectant, consider further preparation by taking a first aid course.
6. Blankets and Warm Clothing. Have an emergency blanket or waterproof sleeping bag plus warm clothes for each family member. (If you have growing children, update the clothing regularly to fit their current size.) A tarp and rain ponchos are useful, if space permits.
7. Tools. A wrench or pliers to turn off your home's supply of gas or water can help prevent further disaster, as can a fire extinguisher. Other handy tools: a small knife, a length of rope, smokeless fire gel, and a supply of fire starter sticks.
8. Dust Mask. If the air is extremely dusty of contaminated, a dust mask will help you breathe.
9. Radio. Keep a battery-powered radio, with extra batteries, close at hand so that you can hear up-to-date weather bulletins and emergency instructions from the local authorities.
10. Medical and Sanitary Supplies. A 7-day supply of prescription medication is vital, while disposable diapers, feminine hygiene supplies, moist towelettes and disinfectant will make your situation a great deal more tolerable, especially if a hurricane hits the central East Coast and knocks out your Baltimore plumbing.
11. Documents. Make up a small folder including family contact information and copies of important documents (instructions re: allergies and other urgent medical info, insurance policies, birth certificates and passports). Keep additional copies of these documents in secure online storage as well, in case the physical versions are lost or destroyed.
12. Cash. Stash bills in a watertight container.
13. Keys. An extra set of keys to the car and your home may be a sanity saver if the originals are lost.
14. Children's treats and activities. Children will naturally be tense and frightened. Having simple activities such as a board game or coloring book on hand will help them to relax, as will a few treats like mini boxes of raisins.
15. Pet food and supplies. Don't forget about your furry or feathered friends. Prepare a watertight container of their usual food. If they have an ID tattoo or microchip, add the number to your file of essential family info.
Laura Firszt writes for networx.com.
Updated August 12, 2018.
Looking for a Pro? Call us at (866) 441-6648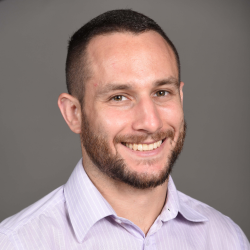 Top Cities Covered by our Plumbers