13 Terrific Tools for the DIYer on your Gift List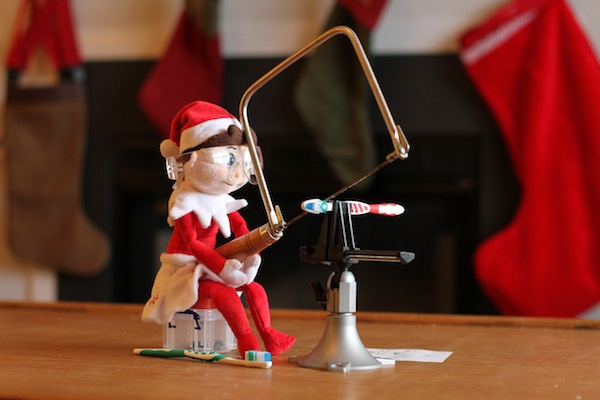 Know somebody who's into do-it-yourself? If so, you're in luck -- it's easy to pick out just the right holiday present for the handy person in your life. There is a vast array of very useful gadgets out there that will suit any budget. In fact, you might want to pick up one or two of these great gift suggestions for yourself.
Mini multihead screwdriver. Small enough to fit in a back pocket (or a purse -- many handymen are handy women these days), a mini screwdriver with two double-ended bits offers a total of four different options in one convenient package. Handy for projects at home and afield.
Flashlight. A slim LED pencil flashlight (powered by two AAA batteries) is lightweight and simple to clip onto your belt or carry in your toolbox or bag, yet it gives off a strong 65-lumen beam of light for up to 6 hours. If you need both hands for handling tools and materials, go for an even more powerful hands-free flashlight -- either clip-on or headlamp style.
Measuring tool. A great inexpensive stocking stuffer would be a tape measure, the classic measuring tool. However, if you're ready to spend a little more, check out a compact laser measure, the most efficient and quickest method of determining dimensions.
Sanding sticks. Easy to carry and to use for getting at those hard-to-reach rough spots, sanding sticks are only about the size of a pen. Perfect for sanding and finishing smaller areas, they work on steel and plastic as well as wood.
Laser cutter. A laser cutter utilizes a beam of light to ensure precise and safe cutting of even the most intricate patterns and designs. The version for home use will cut almost all materials including wood, plastic, fabric, leather, rubber, veneer, and acrylic.
Multi-tool. Here's an ingenious gadget that combines 10 or more tools in one single device. Depending on the individual model, this toolbox substitute may give you the capability to pull nails or hammer them in, cut anything from boxes to cable, tap, grip, and measure, saw, and (most important of all) open a refreshing beverage when your DIY work is done.
Cordless drill. No electrical outlet nearby? No problem. A trusty cordless drill is battery operated, so it's ready for service anytime, anywhere. What's more, it doubles as a power screwdriver.
Palm sander. Much speedier than a vibrating model, a palm sander works to remove old paint or varnish ... fast. Get the type that comes complete with built-in dust control and your handy friend will be even more thrilled.
Brad nailer with pancake air compressor. This combo allows you to quickly and easily drive in brad nails, important in many DIY home improvement projects. The pancake air compressor is small and portable.
Protective gear. Truly the gift of love, protective gear such as safety glasses, earplugs, and work gloves will help keep your favorite DIYer hale and healthy.
Voltage tester. Performing electrical upgrades or repairs is a tricky task. A voltage tester will let the electrician you love know at a glance whether or not a particular wire is live.
Magnetic wristband. Keep nails, nuts, bolts, pins, and other small metal parts literally at hand using a comfortable magnetic wristband.
Kneeling pad. Kneeling on cold cement floors or garden beds can be murder on the knees. Home handypersons or gardening buffs will appreciate the gift of comfort -- a high quality kneeling pad with a thick foam insert and waterproof underside.
Laura Firszt writes for networx.com.
Looking for a Pro? Call us at (866) 441-6648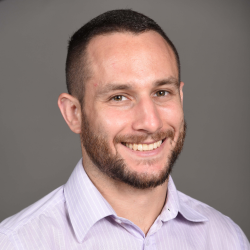 Top Cities Covered by our Electricians