13 Awesome Advantages of Aluminum Decks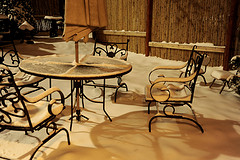 Strong, weather resistant, lightweight, and surprisingly eco-friendly, aluminum has been widely utilized in both commercial and residential construction projects for many years. A relatively new use for this amazing metal is as outdoor decking, where aluminum offers homeowners a whole host of advantages. Here are 13 of them.
1. Strength. Two to three times as strong as the traditional choice for decks – wood, aluminum has the superior strength and rigidity of a structural material. It allows for 36-inch joist spans, with no sagging … even if you place large planters on your deck.
2. Light weight. Once again, aluminum shines, this time in the weight category. Easy-to-handle aluminum is just ¼ to ⅓ as heavy as wood (approximately 1 pound per foot).
3. Green profile. Aluminum is non-toxic and hypoallergenic. It does not emit any VOCs, even when it is first installed. From a recycler's point of view, aluminum is the perfect material. It is easy to recycle, and virtually indestructible, and 100 percent of your aluminum deck material can be reused. You can receive LEED credits for using aluminum.
4. Insect resistance. Termites, carpenter ants, wasps, and other insect pests will not be tempted to make a meal – or a home – of an aluminum deck.
5. Weather resistance. Aluminum is nonabsorbent and can't be damaged by rain or snow. Since this material is impervious to moisture, it won't warp, shrink, twist, crack, or splinter as wood does, nor is it attractive to mold or rot as many of the composite materials tend to be. What's more, it won't suffer sun damage like plastics. PS: It's also rustproof and saltwater resistant – perfect for your beach cottage deck!
6. Watertightness. Besides its waterproof quality, aluminum decking is available in a watertight version. This means that water cannot drip down from between the planks, excellent if you wish to use the area under your deck as space for either living or storage.
7. Fire resistance. When exposed to sparks or flame (as when you host a summer barbecue out on your deck), aluminum will not burn, char, or melt.
8. Good looks. Aluminum decking is available in a variety of colors, including faux wood grain. The finishes are tolerant of UV rays and do not fade over the years, avoiding the need to refinish your aluminum deck -- ever. If eventually you're ready for a different look, you can paint your aluminum deck.
9. Low maintenance. All you need to do to take care of an aluminum deck is to wash it down with your garden hose once in a while. Spills of food or beverage will not stain, even if not removed immediately. Scratches to the aluminum are easy to touch up.
10. Traction. The finish for aluminum planking contains particles which ensure that it will not become slippery when wet. It is non-skid even following one of Florida's famous rainstorms and perfect for an Orlando carpenter to use as decking to surround your swimming pool.
11. Thermal conduction. Aluminum's topnotch properties of thermal conduction make it one of the coolest decking options on the market. It is comfortable to walk on in summer, even with bare feet.
12. Code compliance. Aluminum planks measure up the standards required by local building codes.
13. Endurance. Durable, long-lasting aluminum will maintain its looks and functionality for many years. Although aluminum tends to be one of the most expensive forms of decking, it will more than pay for itself over its long lifetime.
Laura Firszt writes for networx.com.
Updated May 27, 2018.
Looking for a Pro? Call us at (866) 441-6648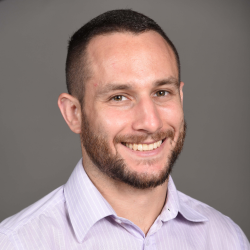 Landscaping Average Costs
Top Cities Covered by our Landscapers