11 Uses for Wooden Dowels
Wooden dowels too often seem like one of those things that stack up around the house or workshop -- you buy some for a project, you use what you need, and then you have leftovers that have no discernible uses. Suddenly, you look down one day to discover that they've taken over an entire corner, and they sit mournfully covered in dust waiting for you to come up with something to do with them.
While it might be tempting to toss them on the scrap pile and have done with it, wooden dowels are actually tremendously useful, and they might be more versatile than you realize.
1. Cord, twine, or rope dispenser (depending on thickness)
Attach a dowel to a wooden disc or piece of scrap wood, and you have a handy dispenser and organizer for spools of twine and similar materials. (You can use a similar basic design to make a drop spindle, if you're interested in spinning your own fibers.)
2. Hanging, drape, or tablecloth weight
Dowels are great for weighting the bottom of textiles, often fitting neatly into a bottom hem without the need for modifications. They'll help keep the textile from drifting in breezes, and they'll keep it stable.
3. Ribbon and wrapping organizer
Ribbons, wrapping paper, and similar items like to unfurl and create a huge mess. You can create a ribbon rack with dowels attached to a backing board, and wrap leftover wrapping paper around dowels to create a tight cylinder (use removable tape to hold the paper down) so your paper doesn't go wild when you're not using it.
4. Grout spreader
If you've ever installed tile in complex patterns and hard-to-reach areas, you know how tricky it can be to apply grout in those sneaky little corners. This Old House recommends using a dowel to spread grout in these areas, allowing you to evenly distribute it without contorting yourself while you work on your tile project.
5. Roller
Dowels, as we know, are round (that's sort of a key component of these doodads), and you can use that to your advantage. Press down on contact paper and other materials you're trying to roll out flat and even with a dowel -- you can also use one as a rolling pin in a pinch (go for a thick dowel, and rub it with food-safe mineral oil before you start).
Hey, you might as well use a dowel for what it was designed to do. These woodworking joints allow you to create a hidden reinforcement with the use of a dowel as a peg inside the joint to support the wood. They'll add strength and allow you to limit unsightly seams and hardware on the outside of the joint. This trick is used by carpenters all over the world; take a close look at your Cleveland carpentry and you might spot a dowel joint.
7. Workshop organizing
Dowels can be used as organizing pegs in the wall for hanging tools, equipment, and supplies. They'll help you keep your garage or workshop in good order so you'll be able to find things when you need them.
8. Added shelf support
You can utilize stout dowels as the braces for a new shelf in a bookcase, and to create added support for a heavy shelf (such as one laden with dictionaries). Cut your dowels to the right height and anchor them in the structure of the bookcase so shelves don't sag in the middle.
9. Cheap curtain hangers
Since people don't see the curtain rod, your spare dowels will do just fine. You can add fancy finials if you want -- and those can be thrifted or salvaged to keep costs low. Choose a dowel of appropriate width for the fabric, making sure it's thick enough to support the weight of materials like velvet or heavy canvas. (Speaking of curtains, if you're concerned about window security, you can also use a dowel in the slider to create a lock.)
10. Tool rehabilitation
Have a broom or tool with a handle that's going the way of the dodo? If the tool on the end is still in good shape, detach the worn handle and replace it with a dowel of appropriate thickness. Much less expensive than buying a new tool handle!
Ever wondered how towering layer cakes stand up? Dowels, my friend. Inserted into the body of the cake, they provide hidden support for the layers to ensure the cake remains stable until it's eaten. Make sure to use clean, new dowels for this, in the interest of health and safety.
Katie Marks writes for Networx.com.
Looking for a Pro? Call us at (866) 441-6648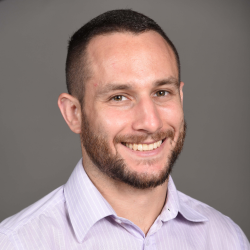 Top Cities Covered by our Remodeling Contractors