10 Curious Uses for Altoid Tins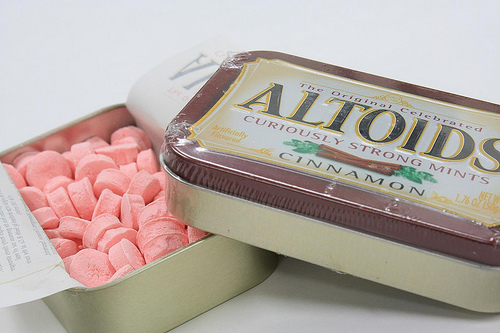 The Altoid tin is one of the most iconic packages in the world -- or at least, some corners of it. For those who enjoy fresh breath, these "curiously strong" mints are a must-have, but my, it's easy to start racking up what feels like endless numbers of empty tins. What, exactly, are we supposed to do with them all?
Great question, my friend. Here are 10 answers.


1. Flash/jump drive holder
I saw this rather clever Altoid tin hack the other day -- a friend trimmed down the original packaging that came with his flash drive to fit inside the tin, and now he carries the tin around. The tin insulates and protects the drive, and because it's large and noticeable, it's less likely to get lost. (Also, thanks to the package, my friend is less likely to confuse his drive with someone else's when he's at the library or the senior center!)


2. First aid kit
Carry a few basic essentials in a tin that will easily fit into a pocket or a bag. Think bandages, sterilizing wipes, some ibuprofen, and a few other necessities. If you have medications you need to take, keep those in there too so you always have a few spare tablets around in case of emergency (as, for example, when I got stuck somewhere the other day and needed my nightly medications -- good thing I carry a spare pill case!).


3. Glasses, electronics, and other small items repair kit
Keep some tiny screwdrivers, fuses, and other tools in an Altoid tin for quick repairs. For a classic use, turn an Altoid tin into a sewing kit with spare buttons, thread, safety pins, and so forth. Never let a wardrobe malfunction happen on your watch!


4. Survival kit
Customize it with what you need: maybe that's cash, a bus pass, chapstick, and other odds and ends. Perhaps it's twine, a compass, and a lighter. Here's an example of an Altoids survival kit you might fancy...


5. Organizer
Got lots of small bits and parts? You need Altoid tins and a labelmaker, two cleaning and organizing tools you'll never regret owning. Round up all those rubber bands, tacks, screws, and more, and get them divvied up into tins for easy storage. You'll have a much easier time finding what you need when you need it, and your junk drawer will be so much less...junky.


6. Solar-powered charger
Like fiddling with electronics? This Altoids tin project is for you! I'm constantly irritated by how fast batteries run down, so I'm very intrigued by this project, and you don't need to be a skilled Seattle electrician to get this job done.

7. Garden in a tin
Succulents and other tiny plants can thrive in unusual places, including Altoid tins. Give them some sandy soil to grow in and they'll be happy as clams. Your little garden will make a great gift, or you can keep it around to admire.


8. Business card holder
Altoid tins are convenient for transporting and displaying business cards, immensely useful if you spend any time on the go, at conventions, and attending events. Decorate your tin however you like, and make an impression with your offer of a "mint."

9. Makeup kit

Want to be able to touch up your makeup on the go? Stash the eyeshadow, eyeliner, foundation, and more that you need in an Altoids tin. Collect an assortment for different looks, like your signature smokey eye or your peacock-style flapper eye makeup!


10. Solar-powered emergency radio
For just $3, you can ensure you'll never miss out on important radio broadcasts during an emergency. You can house other electronics projects in Altoids tins too!


Katie Marks writes for Networx.com.
Updated June 26, 2018.
Looking for a Pro? Call us at (866) 441-6648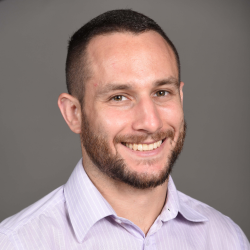 Top Cities Covered by our Remodeling Contractors