`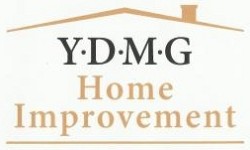 YDMG Home Improvements
YDMG Home Improvements

License:

HIC-0626933

Main Services:

Roofing (Asphalt, Cedar, EPDM, Slate),Copper work, Siding, Seamless Gutters (Copper, Aluminum,Metal)

Years In Business:

2008

Company Overview:

YDMG Home Improvements is owner-operated full service roofing contractor serving Fairfield County and the surrounding areas with over 7 years of experience for residential and commercial customers.

YDMG Home Improvements strives to be best in the business. We only use the best materials and are dedicated to completing each project in a timely manner. We are a "full service" roofing company and we will handle everything from a new roof installation, restoration and maintenance to re-roofs and repairs as well as siding, gutters and windows.

We can come up with the perfect roofing solution for your home or office. We're committed to helping you figure out what best fits your needs and budget. We would be happy to answer all your questions and to give you a free quote.

YDMG Home Improvements is currently certified with most major roofing manufacturers, thus allowing us to obtain warranties and insure proper installation of these products. We are fully insured and bonded.We are fully licensed and insured strives to be best in the business.

CONTACT US AT: PHONE 203 286 92 67 OR
E-MAIL: INFO@YDMGHOMEIMPROVEMENT.COM
FOR A FREE ESTIMATE TODAY.
Reviews By Customers
Review by: Janice Martinez from Southport CT
Work Description: professional.
Review by: Yulia P
Work Description: Interior paint job
Comments: Excellent quality work, great price, quick. Highly recommend this company!
Review by: John West
Work Description: Asphat roof
Comments: YDMG did a great job on my roof, I can't recomend them enough.
Review by: Ginger
Work Description: Roofing and siding
Comments: Very happy with the work, really good price, and quality work. and very fast too.
Review by: Jhon Raymond
Work Description: New roof, and copper work
Comments: These Guys are great, they did my roof for a fair price, and the quality of work is 10 out of 10, Im very happy