`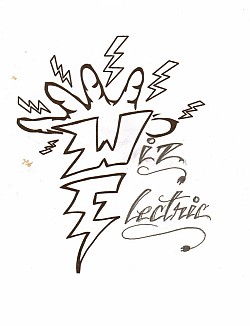 WIZ Electric
WIZ Electric

Main Services:

Full service Electric Residential, Commercial, and Industrial!

Years In Business:

2011

Company Overview:

http://www.facebook.com/wizelectric
Wiz Electrical, LLC, was started in mid 2011 by two men with the same idea: To Provide Quality Work and Keep It Affordable! Don McCartney, along with his previous apprentice Jeremy Peck, decided it was time to bring people the work they deserve at a price they can afford!

Don is a well known electrician with over 20+ years of experience. Leaving satisfied customers and businesses with top quality electrical work throughout the state of Ohio, Don has earned an excellent name in the industry.

Jeremy, who apprenticed under Don for 5 enduring years and ventured on his own for 2, has learned the importance of quality work and service which has lead him to continue to provide astonishing results for his many satisfied clients.

Coming from long lines of hard working business owners, Jeremy and Don decided it was time to create their own quality Company to serve people better, not only in quality craftsmanship, but in affordability too. These two owners of Wiz Electric,LLC, know how hard it is to survive in the balancing act of an economy, and they also know how expensive even the simplest of electrical work can be which is why they strive in every way possible to keep costs low and even offer financing options for those tricky situations where the cash is just not readily available.

Feel free to contact Wiz Electric, LLC with any questions or concerns you may have. Remember: Wiz Electric also offers 24hr. Emergency Services. Rain, sleet, or shine, day, night, or wee hours of the morning: Wiz Electric will have you up and running in no time!
Reviews By Customers
Review by: Jackie Clifton
Work Description: He handles all my electrical work.
Comments: I am satisfied with Jeremy. He is a good worker, who doesn't fool around but comes in and does what needs to be done.