`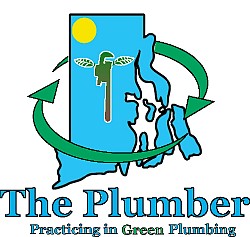 The Plumber Company

License:

MP#1763 / MECH # 50

Main Services:

Plumbing, Heating, Drain Cleaning

Years In Business:

1996

Awards:

Excellence in Business Award

Company Overview:

The Plumber Co. serving Rhode Island for 25 years. We are a full service plumbing company specializing in: plumbing, heating, air conditioning and drain cleaning. We service all makes and models of plumbing, heating and air conditioning including fixtures, leaky or clogged pipies, sewer hook ups, water heaters, boilers, HVAC repairs, furnaces, leak detection, gas appliance and gas pipe line repair or installation, septic system services etc.. We always stand by our professional services. We do quality work at reasonable prices. We are fully licensed (Master Plumber# 1763 and Mechanical Lic# 50) and insured.
Contact us today. You can call us direct at 248-3600, that's my cell phone number. You always talk to a live Plumber at The Plumber Co., not some disinterested phone operator!
Reviews By Customers
Review by: Mauria Bristow from Narragansett RI
Work Description: They caulked and fixed a leak in my shower. They also ran a gas line through my basement for a stove hookup.
Comments: They were pleasant, on time and very knowledgable,
Review by: Josh or Laura from Coventry RI
Work Description: replace mixing valves in more then one shower
Comments: quick, knowledgeable, gave me more then one option. price up front
Review by: Dave Boisvert from Cumberland RI
Work Description: Install new dishwasher.
Comments: Guys were great-showed up within hours of my request. They got the job done quickly and for a very reasonable price. Will use this company for future work.
Review by: n mcleod from Warwick RI
Work Description: Neatly done and took away old tank.
Comments: Very polite and kept me informed as to the time of arrival of owner and when the tank would be installed. I would recommend J-Mac company without any reservations. He has now become my plumer. Nancy McLeod
Review by: Jim Morgan from Providence RI
Work Description: Replace section of cast iron drain with PVC.
Comments: All the plumbing work was great. I would have preferred if the contractor had taken a bit more care in cutting through the wall to get to the drain pipe - using a Sawzall with a standard up-cut blade to saw through lath created a good amount of peripheral damage.
Review by: Rebecca
Work Description: Installed new tub faucet.
Comments: He was here quickly and did a great job. Quick and professional. The pipework looks great. He even noticed my toilet was leaking and fixed that as well, saving me big if that had gone unfixed. I will call again!
Review by: Jim Golden from North Kingstown RI
Work Description: Installed Navien CH240 Combi heater
Comments: Excellent installation
Review by: Henry Stebbins from Westerly RI
Review by: John Maselli
Work Description: Install replacement garbage disposal/replace connection pipes
Comments: Fast and efficient. Maybe a bit pricey at $125.00.
Review by: joe kane from Wakefield RI
Work Description: water tank
Review by: john welch from Warwick RI
Work Description: Leak from bathroom plumbing fixture
Comments: Responded quickly, was punctual. quoted price whixc I thought was fair. John Welch
Review by: Jan Childs from Warwick RI
Work Description: New kitchen sink/disposal hookup & new microwave and refrigerator hookup.
Comments: Excellent job, professional, personable and price was more than fair.