`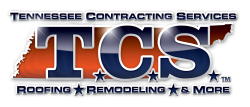 Tennessee Contracting Services

License:

6393

Main Services:

Roofing, Carports, Gutters, Siding

Years In Business:

2009

Company Overview:

Tennessee Contracting Services is a local, (615)-590-7428, licensed, bonded, and insured company with an A rating at the BBB. We are family owned and we have offices in Hendersonville and Knoxville TN. We are primarily a roofing company and we also offer, siding, gutters, carports, and more.

We pride ourselves in being both honest and helpful to insurance companies and homeowners. We realize that minimizing false claims as well as mitigating damage in valid claims is very important and that is why we exist. We work directly with most insurance companies and have inside knowledge regarding the individual practices and guidelines that they work under. We have a licensed adjuster on staff that can help evaluate each claim individually. Our inspection is free and will usually take just a few moments.

Tennessee Contracting Services is dedicated to customer satisfaction and we hold ourselves to the highest quality standards in the industry. We treat every job as if it were being completed in our own home. We stand by all of our work and build long term relationships with our customers in order to earn the future business of friends and family. We work very closely with our customers on design and product selections. Call us or visit us on the web to schedule your free inspection or estimate. We look forward to hearing from you.


CALL US TODAY FOR A FREE ESTIMATE!! (615)-590-7428


*** Make sure you check out the coupon to the right ***

Our Certifications and Credentials:

- License #6393
- Liability Ins. $1,000,000
- Workmans Comp Ins. $500,000
- Bonded state of TN $10,000
- GAF Certified Contractor
- Licensed adjuster on staff
- Accredited with Better Business Bureau Nashville
- Accredited with Better Business Bureau Knoxville


(615)-590-7428

Website:

http://www.tennesseecontracting.com
Reviews By Customers
Review by: Jerry Shockey from Franklin TN
Work Description: We had a 14inch tubular skylight install in our kitchen.
Comments: James and Donny were on time and did great installation job. My wife and I would use TCD again without hesitation.
Review by: stephen
Work Description: Replace boot on two roof vents
Comments: Prompt and contacted me several times from initial contact to completion. Price was good too.
Review by: Tom Whitley
Work Description: We wanted to thank you for the wonderful job on our roof. Your sales rep was a joy to work with and very knowledgeable. We were so surprised to come home on the day of the job to find everything done and everything left as if nothing had been done except for the new roof we had. We are very impressed with your company and will and have recommended you to everyone we know. Thanks again, Tom and Barbara Whitley
Review by: Cindy Crabtree
Work Description: From estimate to finished roof, Tennessee Contracting Servies exceeded our expectations. Of the three different contractors who submitted bids, James provided the best installation with a warranty that far surpassed any others offered. TSC doesn't cut corners, uses superior grade materials, and gets the job completed on time, to the satisfaction of the client. We're very glad we chose Tennessee Contracting Services to replace our roof. Thank You to the crew Donnie, Jimmy, Carlos and Jason for a job well done. I will recommend Tennessee Contracting Services to friends and family. David and Cindy
Review by: Mark & Donna Davis
Work Description: Hey James, Thanks so much for a job well done! Enjoyed your crew. Thanks for cleaning up and going the extra mile! Mark (Tony) & Donna Davis
Review by: Ralph Kiefer from La Vergne TN
Work Description: Installed new roof from recent storm
Comments: Wow! What a great company. Our roof looks great and James Fineman and staff are great to work with. We highly recommend this company
Review by: Deb Surdyke
Work Description: Roof REPAIR
Comments: I had a guy named James Fineman come to give me an estimate- I had received two other estimates on people who wanted to replace nearly half our roof, on ONE leak... with out cost being OVER $1000.00!! Our luck, Insurance won't pay for faulty workmanship... James came out and REPAIRED our leak for $150.00!!! Showed me pics of EVERYTHING he did and was very articulate in both word and deed. LOVE THIS PLACE and when it comes time to have our roof REPLACED..guess who gets our business... YUP!! James does! THANK YOU...
Review by: Lance Bickham
Work Description: Replaced roof, installed gutters and replaced skylights,
Comments: We are very pleased with the work we had done, they were there when they said, the work was done on schedule as promised! and no mess left behind. wouldn't hesitate to call them in the future on other projects. Thanks Guys!!
Review by: Scott
Work Description: He did our roof and replaced our siding and gutters.
Comments: I am very happy with James's work. He did a great job with our roof.
Review by: B. Hamm
Work Description: Roof Replacement
Comments: We have received by mail a request to provide a testimonial regarding our roof replacement by TCS on 1/25/12. Our contact, Mr. Jerry Hopper, was knowledgeable and efficient in providing a replacement of our roof due to hail damage. He and his crew came early that day at daybreak and completed project before dark that evening. Yes, I would recommend TCS to a friend or family member. We appreciate the service we received.
Review by: Francis
Work Description: Roof Replacement
Comments: Great work, Great Price, Fantastic Service. I highly recommend.
Review by: Jimmy Riddle
Work Description: Replace Roof on 2 church buildings, my house, my neighbor's house, and my rental property.
Comments: I have used James Fineman of Tennessee Contracting Services to roof my home, my neighbor's home, and the home of the pastor of my church. I further used him to re-roof the administration building and the auditorium of my church Victory Missionary Baptist Church at 457 E Main St Hendersonville, TN. I also recommended him to another friend. In all cases the work was done promptly and in a very professional manner. I would recommend James to anyone looking to have roofing done. I plan to use him in the future on another roofing project I have coming.