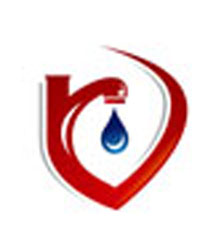 Prescreened by Networx
Rivers Plumbing Company

Main Services:

Water Heater Repair/Replacement, Drain Cleaning, Faucets, toilets, sinks, gas repairs, Jetting, Disposals and much more.

Years In Business:

7

Awards:

Angie's List Super Service Award

Company Overview:

No matter what kind of services or repairs you need, Rivers Plumbing is ready to get the job done with licensed, bonded technicians and prompt same-day service. We've been serving the St. Louis metro area with quality installations and repairs for over 15 years, and our experience shows in every repair and installation we make.

From the minute you place your call, you will be treated with the utmost professionalism. We will listen to your needs and concerns, analyze your plumbing problem, and discuss the best way to go about getting it fixed. Our technicians are highly trained experts who will explain every detail of any problems they see, as well as the most efficient solution to get all of them solved.

We are dedicated to making sure that our clients are 100% satisfied with our work.

One-year service partner package and water heater flush/inspection for 61% off!
Experience priority service and exceptional savings on your home plumbing with this amazing deal.

From drain cleaning to water heaters, we take care of it all around the St. Louis area

At Rivers Plumbing, we are proudly qualiied to handle a wide range of services, including:

General Plumbing Service
Water Line Repairs
Home Remodeling
Drain Cleaning and Repair
Sewer Cleaning and Repair
Sump Pump Installations for Bathroom Flooding
Gas Line Installations and Repairs
Water Heater Sales, Installations and Repairs
Repairs for Garbage Disposals, Sinks, Showers, Baths and More
If you don't see the service you are looking for here, give us a call - no matter what the problem is, there's a good chance we'll be able to fix it. We offer service to BOTH residential and commercial locations!

If you need installation or repair services for plumbing or drain cleaning, you've come to the right place. We offer same-day 24/7 service to homes and businesses in St. Louis, St. Charles, and Lincoln Counties.

Website:

http://callrivers.com
Reviews By Customers
Review by: J. H.
Work Description: Hot water heater
Comments: Great job. Informative, helpful, pleasant, clean job. Definitely will call again.
Review by: D.
Work Description: replace leaking drain pipe behind bathroom wall.
Comments: our plumber was very knowledgeable and very efficient . he was extra careful at cutting through our tiled wall.
Review by: R. D. D. V.
Work Description: Sink drain stack.
Comments: Waiting for a reply from the company. Work has not been started. Hopefully soon. Was impressed with their Plumber.
Review by: T. .
Work Description: Replace electric hot water heater.
Comments: Even though it was about 9 p.m. when we discovered our hot water was not working, within minutes of completing your "Networx" form seeking a plumber, we were contacted by a rep of Rivers Plumbing Company. An appointment was scheduled for next morning. Their plumber was on time. He was friendly & professional. Once price for the work was established, he set about to disconnect the old heater, installed the new heater, and removed the old heater from the premises. He completely picked up after himself so the area around the heater, & the pathes in & out of house, were cleaned up. He explained everything we would need to know about the new heater, & then in addition to the hot water heater warranties, Rivers provided us with a free one year plumbing service contract. We are very pleased with the company. AND, we are very happy that we found your website as we had no idea what plumbers would be good to call. We will definitely use your service for future needs.
Review by: T. M.
Work Description: kitchen drain clog cleanout.
Comments: good response time. good friendly worker. clean. not sure about going rate to clean a clogged drain but $165.00 an hour seems a bit high. Other plumbering company never even called.
Review by: K.
Work Description: outside faucet stripped
Comments: From my phone conversation with Sam, to the quick, professional work from David,we were extremely pleased.Will use RIVERS for all our plumbing needs from now on...
Review by: R. T.
Work Description: leak under the floor by the shower
Comments: well we r on a fixed income and 525 is a little steep for us,so we had to turn it down,even though the office did offer a discount ,we still cannot afford it at this time,we have started collecting cans,and copper,and brass to get the money together to get the work done,but it will take some time,but dale was very respectful and very professional,thank u so much...robert taylor.
Review by: D. M.
Work Description: Needed a new outside water faucet installed and a pop off valve on hot water heater.
Comments: The person showed up on time and was very courteous. He put covers on his shoes every time he entered our house even though I told him it was not necessary. He said it was company policy and he needed to do it. As they said, he gave me a bid and I could decide if I wanted to do it. The gentleman had a book with prices for the different tasks they do. He looked up the price for replacing a faucet and told me how much. I thought it was extremely high. He asked me what I had expected so I told him. I said exactly what needed to be done to replace it and and didn't feel it should cost what he quoted. He then dropped the price significantly. I was not very happy about this as I then thought they tried to initially take me on the price. However, had the price not come down I would not have let him do the work. He did a really great job on that and had it done in about 30-45 minutes. I did not let him replace the pop-off valve.
Review by: J. D.
Work Description: Clean out main sewer line
Comments: Main sewer line in basement clogged. Called Rivers Plumbing Wednesday morning and made appt for 3pm. Rob showed up right on time, Was in and out in about an hour. Did an excellent job. Friendly,courteous and very helpful. I'm very pleased and will call Rivers next time I have a plumbing need.
Review by: J. J.
Work Description: was very helpful and pleasant to work with. Highly recommend
Review by: M. D.
Work Description: We added a shut-off valve for the Jacuzzi since the original valve is out-of-reach.
Comments: Rivers Plumbing called to set up an appointment immediately after our request was submitted. The plumber was courteous and worked efficiently. I would recommend this company.
Review by: R. L.
Work Description: Install water faucet. Problem orginial leaking
Comments: very expensive 257.00 for outside water faucet. Finally paid 125.00
Review by: J. C.
Work Description: I had a toilet that was defective.
Comments: Rivers plumbing was the only to respond to my inquiry. The Technician was on time and worked flawlessly. I say this was a very good experience for me. The price was very competetive also. I would recommend them.
Review by: S. M.
Work Description: They replaced a water heater and repaired a garbage disposal.
Comments: I am very satisfied with Rivers Plumbing Company. They did a great job.
Review by: J.
Work Description: Beauty salon.
Comments: I would used them again.