`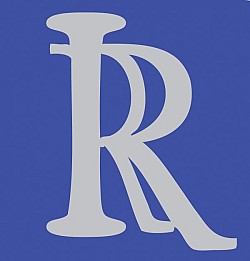 Prescreened by Networx
Rescue Roofers Inc

License:

C-39 Roofing 884212

Main Services:

Roofing and Gutter Contractor

Years In Business:

2000

Company Overview:

Rescue Roofers, Inc. is a family owned and operated full service Residential and Commercial Contractor servicing all of Los Angeles County and all the surrounding areas since 2000. Our goal is to be the best roof covering and waterproofing mechanics on the West Coast. Some of our services include:• New Roofs/ Re-Roofs, Shingle & Tile Roof Experts, Tear-Offs, Repairs and Installation, Gutter Repair and Installation and much more. We pride ourselves on the quality of our roofing services, competitive prices and good customer relations.
Call us Today at Rescue Roofers,Inc for all your Free Estimate! "Where Customer Service Is Our Number One Priority"

Website:

http://www.rescueroofersinc.com
Reviews By Customers
Review by: debra halstead from Lancaster CA
Work Description: Roof replacement
Comments: Rescue roofers came to my home, gave me an estimate. They gave a date the work would be started and finished. All work was completed on time and everything was cleaned up. They did an excellent job! Very happy with this company. Thank you network for the referal.
Review by: Rosie Perez from Pacoima CA
Work Description: Roof inspection followed by roof inspection report.
Review by: Mindy
Work Description: New roof- flat
Comments: The work was above and beyond. Rescue roofers are the only company I will use. The crew was very responsible. At the end of the job the clean up was wonderful. Thank you rescue roofers.
Review by: Virgilio M. - Simi Valley CA
Work Description: Repair an Asphalt Shingle Roof
Comments: Rescue Roofers did a great job replacing my ridge and rake asphalt shingles and adding a gutter to my patio roof. They finished the job in less than a day and their pricing beat everybody else I got a quote from. I highly recommend Edvin and Rescue Roofers, Inc.
Review by: Alex
Work Description: They re-did the roof - took down the existing roof and replaced the paneling and shingles.
Comments: They do phenomenal work and are very clean. They are very professional, solid people and knowledgeable.
Review by: Sharyl S.
Work Description: Asphalt Shingle Roofing - Repair
Comments: They were great! Professional, friendly and reasonable. Knew their business and did what they said they'd do, quickly and well.Wish I could hire them for all the jobs around this old house.
Review by: Eric L.
Work Description: Asphalt Shingle Roofing - Repair
Comments: This is a fantastic company! It has restored my faith in humanity. I am completely serious about that. They were courteous, reliable, honest and went above and beyond, giving such excellent service and results I don't have room to even mention it all. Bravo! I can proudly say, we will be customers for life.
Review by: Sandi L.
Work Description: Traditional Tile Roofing - Repair
Comments: Professional and excellent followup with written confirmations. Appreciate the reasonable price, great turnaround, ontime and clean job with no signs debris. Thank you Rescue Roofers.
Review by: Craig
Work Description: Installed new roof
Comments: They are fantastic I thought they were very hands on very reasonable .They worked with a budget, very attentive to the client and to detail.