`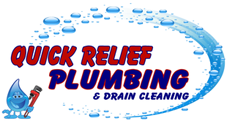 Quick Relief Plumbing
Quick Relief Plumbing

Main Services:

Plumbing & Drain Cleaning

Years In Business:

2011

Company Overview:

At Quick Relief Plumbing we strive to ensure you the best customer service combined with low prices & superior quality workmanship. Master Plumber Anthony Ficara has over 16 years of plumbing & remodeling experience in the Kansas City area. Give us a call today & we can help you with all your plumbing & remodeling needs from replacing broken water & sewer lines to remodeling your bathroom, all at the lowest possible cost to you!
**24 Hour Emergency Services**
Repair/ Replace:
Water Heaters- Tank, Tankless, Hybrid Condensing, Heat Pump, Electric, Gas & propane
Toilets, Sinks, Faucets
Sump, Sewage, and Battery Back Up Pumps
Water Softeners & Water Filtration
Tub, Showers
Re-Pipes
Sewer & Drain Cleaning
Garbage Disposals & Dishwashers
Water & Sewer Lines
Pressure Reducer Valves & Thermal Expansion Tanks
Gas lines, Gas to BBQ Grills
Basement Bathroom Additions
Basement Finishing
Onyx Shower Walls & bases
Onyx Vanity Tops
Bathroom Remodel:
Tile- Porcelain, Ceramic, Natural Stone, Garnite, Marble, Glass & Slate
Heated Floors
Custom Walk-in Showers
Steam Showers
Body spa Systems
Handheld & Rainhead
Jetted Tubs
Walk-in Tubs
Onyx Shower Walls & Bases
Onyx Tops
Granite Tops
Marble Tops
Glass Block Windows
Comfort Height Toilets
Bidets
ADA Compliant Bathrooms
Reviews By Customers
Review by: Kevin McBride from Shawnee KS
Work Description: Replace hot water heater
Comments: They were on time, clean and was very nice. Price quoted was price paid
Review by: JOHN hAMILTON from Kansas City KS
Work Description: Needed a pipe leading from the hot water tank repaired, It had broken away from the main.
Comments: quick relief was jonny on the spot with a quote I could live with. I did get some other replies but Quick Relief Plumbing gave me what I needed and was reasonable for the work involved.
Review by: Judi Jewell from Lees Summit MO
Work Description: Replaced a pipe and faucet to the outside.
Comments: I would recommend this plumber anytime. I will definitely have him back for more work in the future. Great people skills as well as his knowledge of plumbing.
Review by: Judi Jewell
Work Description: Leak in outside faucet.
Comments: Anthony was the first to contact me after filling out my info. He was prompt, polite and efficient. I was very pleased with his work and will call him again when I need a plumber. I can highly recommend him.
Review by: Kathy Wissel from Overland Park KS
Work Description: Installation of a new toilet
Comments: Could't have more pleased. We received a call back within 1/2 hour. Anthony came by tat 11 am the next day and installed the toilet that same evening. He was very professional and the price was very fair.
Review by: Kathy Wissel
Work Description: Anthony Ficara checked out the poor flushing toilet and it was decided that a new toilet was needed.
Comments: Anthony called me the night before and made an appt for the next. He was on time. He took time explaining what was needed and returned the same evening to install the toilet. It is so great to know a good plumber and I will refer him to our family and friends
Review by: Gloria Brewer from Mission KS
Work Description: Replace toilet stool and floor. Fix broke pipe
Comments: This is the best company I have ever dealt with in the Plumbing world. Anthony was very professional, quick, infomative, reasonable. He taught me some things about plumbing. Other companys wouldn't even answer my questions. The price for the work was very fair compared to other companys. I highly recommend this company and they have my business for life !!!!