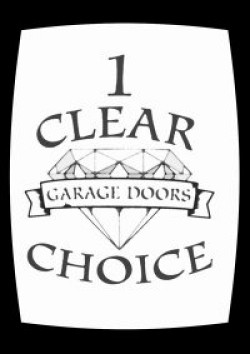 Prescreened by Networx
One Clear Choice

Main Services:

Garage door and Garage door opener Repair. Springs, Rollers, Hinges, sections,

In Business Since:

2007

Company Overview:

We have serviced over 25,000 customers. We believe that our customer is our #1 asset. Please visit our website! www.oneclearchoicedoors.com More verifiable positive reviews available. Four time Gold Star Award winner with the BBB 2007, 2008, 2009, 2010, Most reviews in category, and No Trip Charge Ever!

Website:

http://www.oneclearchoicedoors.com
Reviews By Customers
Review by: janice timberlake from Brighton CO
Work Description: was able to help us over the phone, will definitley call the next time we need service
Review by: Kent Biel from Fort Lupton CO
Work Description: Replaced my springs and lubed the rollers.
Comments: Door opens and closes much quieter.
Review by: Grace Sussman from Parker CO
Work Description: Clear Choice came to teach my husband and me how to reprogram our garage door. We were getting the message for another garage door model and therefore, the confusion
Comments: The technician came and worked for an hour until he discovered that the info was for a different model. He was very polite and helpful
Review by: Chris Chapman
Work Description: Garage door service, garage door repair, garage door replace, garage door opener service, repair and replace. Custom garage door installation and design
Comments: http://oneclearchoicedoors.com/products/specials/ We are the only company that shows pricing on our web page. We use employees instead of sub contracted labor. We fix garage doors garage door openers and install New doors. We are a leader in Custom door installation. Give us a call we will help. Also you can join our facebook fan business page and we can help you with solutions that do not require a technician or at least steer you in the right direction. At One Clear Choice garage
Review by: David Prill
Work Description: One Clear Choice did a tune up on my garage doors, put tension on my springs, and changed out all my rollers.
Comments: They did a great job and finished the whole job within an hour. My garage door is working like a champ now.