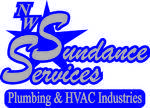 Prescreened by Networx
NW Sundance Services

License:

193198

Years In Business:

12

Company Overview:

"Big enough to deliver, small enough to care."

NW Sundance Services wants to welcome you and let you know we perform installation, replacement, repair or service on all of your plumbing and HVACR items. Would you like to have "endless" hot water? Ask about a water heater to tank-less conversion. NW Sundance Services provides completely up-to-date equipment with the latest specifications. We are licensed and insured, so don't hesitate to call, especially if you are trying to find 24-hour service! We guarantee the job will be done accurately, timely, and to your satisfaction

Website:

http://nwsundanceservices.com
Reviews By Customers
Review by: R. S.
Work Description: We needed an estimate on a serious hot water leak.He crawled all under our house and there was no signs of leak.
Comments: Colin was very prompt and Knowledgeable ,as our leak seems to be under a concrete slab in our breeze way , this is a real problem.
Review by: B. M.
Work Description: Cleared drain in bathtub.
Comments: Craig called prior to spot. time to confirm arrival and arrived on time. He was professional and corrected the problem in short order and at less cost than a previous contractor.
Review by: R. R.
Work Description: estimate for toilet installation
Review by: J. . D.
Work Description: replumb 80 yr old home
Comments: quick and thorough
Review by: K.
Work Description: outside faucet leaked and inside toilet kept running.
Review by: B.
Work Description: Replace galvanized water pipes in older mobile home and adding two outside hose bibs
Comments: Not satisfied with cosmetic and placement of boards used to connect outside water faucets. Otherwise I was thrilled with the color, taste and pressure of the "new" water. What a great difference and would recommend new lines for all galvanized water supply and this company knows just how to remedy the bad situation. I would be glad to recommend them for this type of work.
Review by: L. M.
Work Description: Replaced garbage disposal
Comments: The other three firms did not even call!!!
Review by: L.
Work Description: They re-routed plumbing, installed kitchen sinks, HVAC work, and more.
Comments: They are the only plumbing company I will use them.