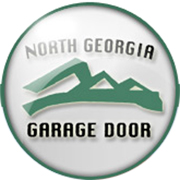 North Georgia Garage Door
North Georgia Garage Door

Main Services:

Garage Doors, Garage Openers, Garage Organization

In Business Since:

1995

Company Overview:

Georgia owned and operated business. Taking care of our neighbors one friend at a time.
Reviews By Customers
Review by: Tim Armstrong from Dawsonville GA
Work Description: Garage door repair
Comments: I called on a weekend and they returned my call and was at my house for the repair within 24 hours. Excellent service and a fair price
Review by: Duane Gordon from Cumming GA
Work Description: replace broken hinge. Replace rubber bumper on bottom of door. Lubricate and service
Comments: Great work! great price!
Review by: Eddy from Lawrenceville GA
Work Description: Repaired our garage door - spring
Comments: Mike was very professional and honest. I would definitely recommend him to relatives/friends.
Review by: julie griffin from Marietta GA
Work Description: I requested my garage door be replaced since it had stopped working and appeared to be getting stuck.
Comments: When Mike arrived he realized my door did not actually need replacing however it did need adjustment. I found it refreshing to have a contractor actually try and save me some money. He actually took the time to adjust both of my garage doors and it ended up costing me less than half what I had originally planned on spending. Being a single mom recently in a car accident, the savings was a huge deal for me. When I get back to work and have the money to upgrade my doors, I will be contacting them again.
Review by: Casandra McPeters from Smyrna GA
Work Description: repair garage door that I backed into with lots of dents and no longer operating.
Comments: I did research and he was one of the few companies that would even repair dents--all the others would only replace dented panels at the very least which would have cost several hundred dollars. So . . . don't pay huge amount of money to replace when often he can repair with a soft mallet and get it functioning again! Kenny was very professional and did an excellent job in a short amount of time. He even figured out why my door would sometimes open partially and then shut again or I would have to hold the opener the entire time to get it to shut or open--it was loose wiring. I've just gone through a job loss from a large corporation after 17 years and starting new job with a huge cut in pay. Kenny is also a strong Christian and refused to take any money. I strongly recommend not only his ability to repair your garage and save you money, but also his character. I've already recommended to all my friends on Facebook.
Review by: donna stow from Alpharetta GA
Work Description: Repaired our garage door.
Comments: Would recommend 100%!!!
Review by: Pat House from Cumming GA
Work Description: Garage Door Opener Sensor board was bad and it was replaced.
Comments: Mike V was very professional. He showed up on time and explained everything to me very well. I would highly recommend him. He found the problem immediately and was out of there in 20 mins.
Review by: George Keselman from Atlanta GA
Work Description: install a new metallic insulated overhead garage door 9 x 7 sq feet.
Comments: Mike Velazquez removed my old door and installed a new one. I would recommend him for that job.
Review by: Julie Holley from Woodstock GA
Work Description: Spring Replacement
Comments: AMAZING...Mike was good..When he showed up, he went straight to work and did the job quickly...I was truly impressed, it was neat, clean and my door is quiet and runs sooo smooth...Great job Mike, I will refer everyone to Mike...Thanks Mike...
Review by: Bill McCoy from Alpharetta GA
Work Description: Replaced garage door opener and a couple of panels in one of the doors.
Comments: Did an excellent job. I would definitely use again if needed.
Review by: Steve & Donna P.
Comments: We had to call Mike out on a weekend due to the fact one of our vehicles was inside the garage when the problem occurred. Mike was very prompt and courtious and we will continue to call on him when needed.
Review by: Dan F.
Comments: Mike was a pleasure to work with. He did an excellent job on repairing my door. He arrived on time and worked very hard to complete the job in one afternoon. He kept to his estimate and did not come up with any additional charges. My door works better than ever. I will recommend him very highly.
Review by: John T
Comments: Mike came out on a Sunday. Super efficient, professional, nice, honest, reasonable and knowledgeable. I would highly recommend North Georgia Garage Door and use them again in the future! .
Review by: George D.
Comments: Best service ever. Mike was on time, undertook the repair as promised and did not charge more than his estimate. He did a great job and exceeded my expectations. I will call him again if needed.
Review by: Lori S.
Comments: Mike was extremely professional and allowed me the opportunity to understand all he was doing in the repair of our door. He not only repaired the door he also serviced the hinges and made recommendations for how to clean the door where it had been rubbing. I highly recommend North Georgia Garage Door!
Review by: Matt C.
Comments: Came on time at appointment. Explained everything needed to be done. Very professional, respectful, honest. Did very good job with very reasonable price.
Review by: Alan G.
Comments: Very Fast Nice, Professional service. I'm very well pleased Mike was very helpful. Would recommend them.Thank you.
Review by: Mike M
Comments: Just had a FANTASTIC experience with Mike of North Ga Garage Door, that we wanted to write a review immediately. Sadly we didn't call them first, but after speaking with two other companies that didn't seem to put our entrapment fear first, Mike put our concern at rest immediately and showed up to do the repair in an hour and a half. They quoted us over the phone and stuck to the quote. We recommend them highly!!!
Review by: Customer
Comments: Arrived on time. Excellent analysis of the problem and repair work. I have already recommended Mike to a friend who needs garage door repair. -Patrick L.