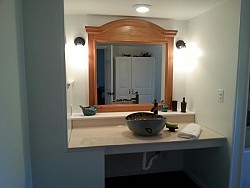 Munoz Remodeling
Munoz Remodeling

Main Services:

Remodeling, Additions, Renovations, Custom decks, Roofing, Siding, Electrical Work and More

In Business Since:

1993

Company Overview:

.
At Munoz Remodeling, customer satisfaction is our #1 priority, and we work hard to make sure the job gets done right the first time!
We care as much about the quality of our work as you care about your home. So call us today for a free estimate!
We look forward to working with you!
Reviews By Customers
Review by: T. J. Walker
Work Description: Javier has done some electrical, roofing, siding, drywall, and other miscellaneous type work.
Comments: He is a great contractor. I would refer him to others.