`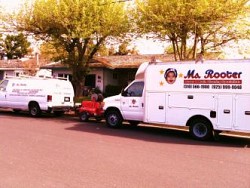 Lil Rooter

License:

967420

Main Services:

Sewer and Drain Cleaning Specialist and Full Plumbing Service

Years In Business:

1996

Company Overview:

Lil Rooter Sewer and Drain Cleaning Specialist and Full Plumbing service .. specializes in sewer and drain line replacement, water heater installation and maintenance, gas piping, trench less.

16 years experience , license ,bonded and insured.. 24/7 emergency

No Extra Charges! NO FIX ! NO PAY

Free estimate

And Free Camera inspection!
Call now at 510-566-1900 or 925-956-3400
Reviews By Customers
Review by: Bailey Hartmeyer
Work Description: Leak in kitchen sink
Comments: Look no further. Rommel is the best. He diagnosed my problem over the phone. Told me how to fix it. Told me I could save a bunch of money he I followed his advice. I did. When was the last time you had that experience with anyone? Hire him and don't look back.
Review by: Peter Ciarlo from Lafayette CA
Work Description: Very good.
Review by: Denise Craig
Work Description: New sewer line and cleanout
Comments: Excellent time estimate, assessment and interpretation of issues and explanation of shortterm and long term solutions. Professional skills and business ethics are excellent and care about their clientelle. Thank you for your service!
Review by: Dan Spalding from San Jose CA
Work Description: Replacing leaking kitchen faucet.
Comments: Took multiple calls to ensure I knew my options and was comfortable with the resolution. Showed up on time and completed the job in less time than expected. No more leaks!
Review by: Jim Runyon from San Ramon CA
Work Description: Excellent quality. Very happy with the results.
Comments: Extremely punctual. Called a half hour before to let us know he was on his way. Very knowledgeable. Would definitely call again.
Review by: theresa from Byron CA
Work Description: moen handle cartridge replacement
Comments: did not hire this contractor, did the job myself. This contractor was nice enough to talk me through the project on the phone and gave me very good and USEFUL information on doing the job, which was very much appreciated, Would definitely use this contractor in future jobs!
Review by: Ron Rodrigues from San Lorenzo CA
Work Description: Fixed my leaking bathtub faucet fast and reasonable.
Comments: I highly recommend this business!
Review by: Jet
Work Description: Installing clean out
Comments: Called Lil Rooter plumbing company regarding my sewer problem and Rommel came out and fix all my problem and very professional and he explain every step by step and show to me all the work done . I'm so happy with great job and affordable price . I will highly recommend Lil rooter to my family , friends and co workers
Review by: Jan from Oakland CA
Work Description: replaced drain pipe beneath kitchen sink
Comments: should not have accepted outrageous price, but he was here giving an estimate and I just wanted it done and over with.
Review by: Linda from Hayward CA
Work Description: Fixed leak in the kitchen sink drain under the house
Comments: Did a great job in a short time
Review by: D gabbard
Work Description: Repaired outside faucet
Comments: It could have been ugly, but he managed to get the old faucet off and the new one on even though there was a continuous leak.
Review by: Ron and Nancy Sevier from Concord CA
Work Description: replace sewer line, a portion of which was in a very tight crawl space under house
Comments: friendly helpful crew, job done efficiently and quickly, work area cleaned up before they left.
Review by: T.M.
Work Description: Bathtub Diverter
Comments: Great plumber very fair! Saved me a ton of money by giving free advice on how to fix my bathtub/shower diverter . Was on the phone 30mins. Rommel walked me through step by step !
Review by: Timothy Hale from Union City CA
Work Description: The job was done professionally, on time and on estimate. Very satisfied with the work and attitude.
Comments: Romell was great. He was very respectful of our time and property and went out of his way to make sure we understood and approved of each step in the job. Excellent!
Review by: kasindy chang from San Jose CA
Work Description: flow of one toilet is very slow and needs unclogging.
Comments: timely and professional.They called me within 2 min after I inquired online. Took them about 30 min to fix the problem. Not sure if their charge is reasonable or excessive. nice people and will use them again if needed.
Review by: Chuck Pomeroy from San Jose CA
Work Description: Replaced water main. Trenchless installation.
Comments: Rommel was very professional and courteous. The job was done on time as promised. All N all I was very satisfied with Ms Rooter performance.
Review by: Sheila Oliveira from Newark CA
Work Description: Replaced a faucet outside. Had to cut pipe and put new faucet for garden hose
Review by: Karen Kelley from San Leandro CA
Work Description: Needed to correct carbon monoxide leak in hot water heater. He replaced all parts that could cause the leak.
Comments: Very professional and thorough.
Review by: Deborah Borsa from Newark CA
Work Description: Came for a leaky sink in one of our bathrooms and fixed that in no time at all. Then we talked about replacing the main sewer that needed to be done which we delayed as we could not find a plummer with a price we could afford--we worked out a good price with Ms. Rooter and now he is replacing our sewer with two cleanouts--one by the street and the other by the house. Living in this home for over 50 years and having problems with this sewer in the past--we are now worry free as we have been expecting problems with this sewer at anytime.
Comments: Would recommend Ms. Rooter to any of my friends or relatives. Workers were very effiecent. Being that my husband and I are seniors--the work to be done was explained to us in detail so we knew what to expect. Can't say to much except that this whole experience working with this company was an excellent one. I had contacted two other companies on this site but Ms. Rooter was the only one that called me back.
Review by: Justin S
Work Description: Main clean out auger
Comments: 5 stars, couldn't be happier. Took care of the problem quickly and efficiently. Flexible to my personal needs in regards to billing. Really appreciate it!
Review by: Walter M. In San Leandro ,CA
Work Description: Clearing my sewer clog
Comments: Professional , honest and sincere . Mr. Rommel completely satisfied me by correcting my problem ,and showing me exactly where the problem was , and left the place clean & neat and the job was well done. I'm very happy with the results . I'm so glad to have chosen MS ROOTER over 3 other quotes I received.
Review by: Ms. Roshni
Work Description: Fixing all my plumbing fixtures
Comments: Ms Rooter came to my house this morning (mar.20 ) for fixing all my plumbing needs and give us affordable price .Rommel give us good deal. so happy with the job! Professional & Honest person. I'm going to use Ms Rooter again.
Review by: Barbara Keryluk from Hercules CA
Work Description: Rommel of Ms Rooter replaced the flexible pipes under my kitchen sink, master bathroom sink and toilet. He came out one night on an emergency call, which I greatly appreciated, then revisited to finish the kitchen leak job and replace old pipes.
Comments: Rommel was very courteous, professional and timely. He stopped the leak under my kitchen sink and replaced the other piping in quick order. I do think the price was very expensive, though. I understand emergency jobs cost most, but overall, I think plumbers in general charge extremely too much. For maybe two hours of work, it cost me close to $900. I think that's highway robbery. Guess I'll call my brother-in-law (who is a plumber) the next time I have a plumbing problem.
Review by: Michelle
Work Description: Sewer Clog
Comments: Very professional and affordable price. I will highly recommend Ms Rooter to my family & friends.thank you for fixing my plumbing problem.God bless
Review by: Diamond
Work Description: Installed tankless Hater Water
Comments: Ms Rooter came to my house on time and replace my 50galloon water heater to a tankless .we was prompt and professional and give me a fair price .done what another company had give me for an estimate & then unclog my kitchen sink & toilet for NO extra charge.I will highly recommend Ms Rooter to my family & friends....
Review by: Debera
Work Description: Clogged Kitchen Drain
Comments: We are so pleased with the prompt, professional yet friendly service we receved from Rommel of Ms. Rooter Plumbing. We found Rommel to be honest and experienced with all plumbing needs. We believe his pricing to be fair and reasonable. If we are ever in need of more plumbing work, we now know who to call. We highly recommend Ms. Rooter!
Review by: Lisa Spencer@yahoo.com
Work Description: Replaced cracked pipe.
Comments: Rommel was on time and wonderful to work with. Showed me everything he was doing and explained everything. Definitely going to use him again for re-piping the whole house.
Review by: Mr.chard in Pleasanton
Work Description: Repair a main water pipe
Comments: Very pleased with the job. Ms Rooter was the lowest price of bid. Everything was left clean and put back to it's place. As if there were never there.thank you Rommel
Review by: Anna
Work Description: Kitchen sink leaking
Comments: Very professional & very happy with the service..affordable price! Definitely I will use Ms Rooter again
Review by: Denis from Pleasanton CA
Work Description: Installation of a rough in valve and riser for a shower remodel
Review by: Roberto
Work Description: Ms Rooter did my kitchen sink Leaking
Comments: Ms rooter is very professional , friendly and affordable price and definitely I'm going to use them again. Rommel did a good job
Review by: Carolyn
Work Description: Ms. Rooter changed out some pipes under the house.
Comments: They did excellent work. I highly recommend them.