`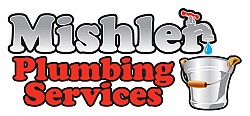 Mishler Plumbing
Mishler Plumbing

License:

PC # 10400238

Years In Business:

2004

Company Overview:

Mishler Plumbing Services is owned and operated by Nate Mishler. After working for other plumbing contractors for eleven years, Nate went out on his own to provide independent, quality plumbing services at reasonable prices to business and residents on the northwest side of Indianapolis.
Our service area primarily includes Hendicks County and the Brownsburg area. We specialize working with real estate investors, multiple-property owners, and residential owners. We offer 24-hour emergency service. Call us today for a free estimate.
Reviews By Customers
Review by: Kathy Rucker
Work Description: Replaced outside faucets.
Review by: Mark Brattain from Avon IN
Work Description: Replacement of garbage disposal, sink and faucet.
Comments: I decided to choose Mishler because Nate was very patient and took the time to answer whatever questions I had about the products/services that his company provides. After viewing the company website and noticing their high rating from BBB, it was a no-brainer to go with them. Mike (the plumber working on by job) was very professional. I am extremely satisfied with their service and will use them again should I have a need. I will also highly recommend them to any friends or family that need plumbing service.
Review by: Dwayne from Fishers IN
Work Description: Restored correct water pressure!
Comments: From the very quick response to the prompt and fast service, I will reccommend Mishler to everyone! Mike Kelley was very professional and helpful. He explained as he was repairing my system. Thanks Mike!
Review by: Sharon Ross
Work Description: We bought the new facet and pipes already and he installed it for us.
Comments: We appreciated the fast service after calling and also the coupon helped. Thanks so much.
Review by: rick hogue from Indianapolis IN
Work Description: NEW SINK
Comments: VERY GOOD OVERALL
Review by: Kristina Robison from Indianapolis IN
Work Description: repair of leak from bathtub.
Comments: very pleasant, helpful. will use again if needed.
Review by: Bruce Hobbs from Indianapolis IN
Work Description: I Had a main sewer drain clogged and needed to be routed out.
Comments: Mishler Plumbing contacted me and we established a time for them to give an estimate. They missed there original appointment time but with an apology established another one and came the same day and solved my problem in 30 minuets. I certanly wil be using them again if needed, Thanks.
Review by: Jonn Bowersock from Indianapolis IN
Work Description: new sink, facuet and piping.
Comments: Mishler Plumbing did a great job for us and our kitchen update looks awesome. We love it.
Review by: Gary Scott from Greenwood IN
Work Description: Replaced/upgraged kitchen sink and sink and bath galvanized drains. Installed basement plumbing access panel. Repaired 2 other sink drains.
Comments: Went the extra mile for Customer Satisfaction. I will definitely use Mishler Plumbing again.
Review by: Jennifer Johnson from Zionsville IN
Work Description: cartridge replacement in Sloan flushmate toilet
Review by: Charles Cookston from Indianapolis IN
Work Description: Find and repair a gas leak
Comments: Nate and Don were punctual and professional. They made sure I understood what the issues were and how it would be taken care of. They were clean well dressed and courteous. They left the work area neat and clean. These are quality minded family men.