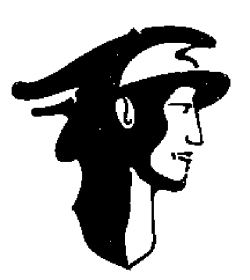 Prescreened by Networx
Mercury Mechanical Contractors

License:

683076

Main Services:

install and service and sell forced air heating and AC equipment. Wall furnaces, commercial refrigeration.

In Business Since:

1958

Company Overview:

Serving the Greater San Jose area, we have been family owned and operated for 50+ years. I'm still doing this after all these years so you get experience and since I'm the owner, I'm on nearly every job. I've given the personal treatment to everyone after all these years and that's why people keep coming back to me. 90 days guarantee on service. One year plus manufacturer's warranty. Discounts available.
NO FREE ESTIMATES ON SERVICE, but I do offer
Free estimates for replacements and new installations
Reviews By Customers
Review by: Carol Battles from San Jose CA
Work Description: The blower on my unit's fan needed replacing.
Comments: Tony was very responsive and punctual. He explained what he needed to do to fix the problem and also gave advice about what I could do to prevent this issue in the future. Awesome experience!
Review by: Tracey Rodriguez from San Jose CA
Review by: Tim V
Work Description: Charge AC unit
Comments: Tony came out on just a day's notice to give my AC a quick charge after a quick analysis of the issue. Very knowledgable and easy to talk to...I'd hire him again in a second.
Review by: SUSAN RICHARDS
Work Description: SERVICE A HVAC UNIT IN A CONDO IN SAN JOSE...VERY HELPFUL AND WORKED W/ MY TENANT. GREAT GUY!
Review by: Raj Mohindra from Campbell CA
Work Description: Fix fuses on Carrier Air Conditioning system
Mercury Mechanical Contractors Replied:
This customer neglected to say I corrected an electrical hazard in their disconnect. That someone like me would get shocked because it was wired wrong. I charged 1 hour, replaced the fuses with the time-delay type and made $2. each above cost . WOW. Oh, I left with his A/C working.
Review by: Nathan Durrin Durrin from San Jose CA
Work Description: AC was not blowing cold air anymore. Found leak, repaired and recharged my Carrier with Puron.
Comments: Mercury Mechanical was quick to respond, came to my house within 2 hours from requesting this quote, and fixed the issue within an hour. He found the issue within 1 minute of looking at the system, did a quality repair, and we're very happy to be comfortable in our home again and can sleep well tonight.
Review by: David Muilenburg from San Jose CA
Work Description: Checked A/C performance, provided advice on maintenance and care. Topped off freon.
Comments: Tony knew his stuff. Very experienced and helpful. Will use again if I have heating/cooling issues in the future.