`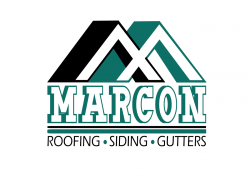 Marcon Roofing Inc.
Marcon Roofing Inc.

License:

104015575

Main Services:

Roofing, Siding,Gutters, Insulation, Roofing Repairs

Years In Business:

2000

Company Overview:

Marcon Roofing, Inc. serves the greater Chicago area with a personal touch. Each customer deals directly with the Brad, the owner, and he ensures the highest quality and customer care for his customers. With 15 years of experience and being locally owned and operated, we are here for all your roofing needs. We also do gutters, siding, and attic insulation. Call Marcon Roofing Inc., today for your free estimate!

Reviews By Customers
Review by: Tim Gutierrez from Glendale Heights IL
Work Description: Roof leak repair
Comments: Extremely satisfied with service. Of all the quotes, Marcon was the best price and was able to start work the quickest. Highly recommend.
Review by: Joe Paris from Darien IL
Work Description: Roof estimate
Comments: He was quick to respond and follow up. I wish all companies were like that.
Review by: Gary Szmurlo from Dundee IL
Work Description: Replaced flashing, and shingles where necessary.
Comments: Marcon Roofing made repairs when other company's were only interested in selling me a new roof.
Review by: Sam Bernath from Palatine IL
Work Description: Estimate of roofing leak.
Comments: They noted that the original workmanship was in error. Although I did not use their service, I would highly recommend them based on their professionalism during the estimate process.
Review by: Mike Canipalo
Work Description: They installed a roof for us.
Comments: They were absolutely great and we interviewed ten or eleven different roofers and we definitely made the right choice. They were cleanly and did everything just the way they said they would.