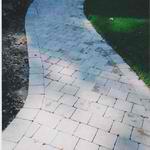 Landworks Industries
Landworks Industries

License:

168870

Main Services:

Landscaping / Concrete / Demolition / Excavation / Blueboard and Plaster

In Business Since:

2010

Company Overview:

Signature Services:

Architectural Design

Structural Steel & LVL Design Build

Project Management

Permitting

Demolition

Excavation / Grading

Steel

Foundation / Concrete Underpinning

HVAC

Masonry

Painting

Carpentry

Roofing Systems

Landscape Construction

Mechanical & Electrical

Kitchen Cabinets and Granite Countertops

Why Choose Us?
1. Customers come first.
2. We perform services within an agreed timeframe.
3. Your satisfaction is guaranteed.
Reviews By Customers
Review by: Jerome Miles
Work Description: He has done lots of work on my home.
Comments: Joe has done a lot of work on my home. I highly recommend him. His team is excellent and the work is absolutely phenomenal. Everything was done on time and the pricing was very reasonable.