`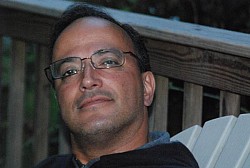 Kellner Home Improvement
Kellner Home Improvement

License:

0572235

Main Services:

Roofing and remoldling

Years In Business:

1988

Company Overview:

Kellner Home Improvement offers the most professional remodeling services to Fairfield County, CT and the surrounding areas. Our highly trained contractors are dedicated to quality service and beautiful results.

We specialize in a variety of residential and commercial home remodeling services, including window replacements, cement siding installation, shutters, roofs and gutters.

Fully Insured For Commercial & Residential
Reviews By Customers
Review by: Joanne from Stratford CT
Work Description: removed and replace roof. gutters and leaders.
Comments: His presentation was excellant. Provided all needed information. The price was reasonable. Are seriously considering his proposal.
Review by: Jane Russo
Work Description: Sheetrocking, Taping, Wall Partitioning to create a new room within the interior of my condo.
Comments: Saul and his staff were trustworthy, meticulous and knowledgeable....I was extremely happy with the work that was provided at a reasonable cost. Kellner Roofing provides a wide range of skilled services....I highly recomend this company...
Review by: Christine
Work Description: Replaced the rear section of our roof which was deteriorated.
Comments: Saul was fantastic. He was extremely pleasant and professional. His price was fair and he completed the work exactly as described. He also provided clear options for us to choose from. I highly recommend Saul, and we will be using him for chimney work and outdoor painting later this spring.
Review by: Randye Kaye
Work Description: Small roof leak at seam
Comments: Saul called immediately, made an appointment, showed up on time for both the assessment and the job. He was personable, thorough and fair. I would definitely recommend him, and use his services again.
Review by: Dave martino
Work Description: Repaired gutter and replaced missing shingles on roof.
Comments: I will definitely use Saul and teams services again.
Review by: Paula DeAndrade
Work Description: Roof replacement and radiant heat insulation to be installed in attic.
Comments: I'm still working with Kellner Home Improvement on quotes and reviewing references. Responsive; detailed oriented when explaining the work to be done and the quality of the materials to be used; a pleasant experience to date.
Review by: Jo Ann Russomanno
Work Description: New flashing around chimney and waterproof chimney.
Comments: Saul and his staff were wonderful to work with. The price for the work performed was reasonable and it held off Hurricane Irene! Great job! Highly recommended!
Review by: Heather
Work Description: Saul did some remodeling in my house.
Comments: I am very pleased with Saul. He gave a good price, the quality of his work was excellent, and he was timely. I have already recommended him to friends.
Review by: Daniel Smith
Work Description: 3 layer rip off of Asphalt and Cedar Roof. Replace with GAF HD shingles. Replace gutters.
Comments: Saul was great to deal with on this job. He was always present when the work was being done and making sure that the work was right. The roof that they put on was overkill for a residential job. I really appreciate the extra quality that they put into the job. 8" drip edges and not 4"! Commercial Base sheet! They cleaned up at the end of every days work. They were also very conscientious of their attention to detail. I would recommend them to anyone that wants a great job at a good price. Best of luck with your search. I had 7 estimates and all were very different. It is not easy to decide, but this was the right choice for me.
Review by: Jim Vecellio from Wallingford CT
Work Description: roof repair
Comments: Professional, knowledgeable. Would use again
Review by: marie gilmore from Bethany CT
Work Description: removed snow from roof and opened gutters for drainage from ice backup
Comments: They responded quidkly and came the very next day which was a Sunday and actully early for appointment. Removed snow off from about 3 feet from edges and added calcium chloride to gutters to allow drainage. This gave immediate relief to ice dam and leakage coming inside home. was very pleased with work and both gentlemen were thorough and professional. I would use them again.
Review by: Terisa
Work Description: He completed a roof and chimney splashing. He also repaired a leak in the skylight and built a deck.
Comments: He was great. He has very good manners.