`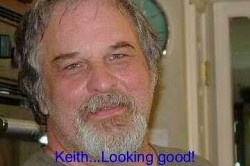 Keith's Sewer & Drainage
Keith's Sewer & Drainage

License:

058174277

Main Services:

Plumbing,Sewer & Drainage, Pumps service

Years In Business:

1977

Awards:

A+ Accredited BBB

Company Overview:

(630)297-2604


At Keith's Sewer, Drainage and Plumbing Repairs of Plainfield, IL, we will solve any of your sewer, drainage, and plumbing problems. We have been providing low flat rate prices on all work for 35 years. You will know the cost before we start the job.

Plumbing Contractor - Plainfield, IL - Keith's Sewer, Drainage and Plumbing Repairs

Residential services:

Seepage and flooding
Window wells
Foundations
Backup from city sewers
Pump repairs and replacement
Flood control pumps
Sump pump and battery backup unit
Water heaters

Commercial services:

Restaurants and other commercial services
Full service flat rate prices on all drain problems
Cleaning, flushing, and rodding of indoor grease traps
Emergency service anytime

Other services:

24-hour service available
Estimate and advice are free
Reviews By Customers
Review by: kathleen from Coal City IL
Work Description: Cap off 2 water lines.
Comments: They did the job very fast and the price was the same as what i was quoted over the phone.I would hire them again.
Review by: John
Work Description: He has done about half a dozen plumbing jobs for me.
Comments: Keith has always been on time, his prices have been very reasonable, cleans up the mess afterwards. I have been very pleased with is service.