`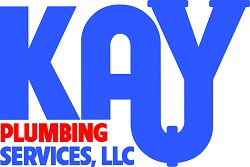 Kay Plumbing Services LLC
Kay Plumbing Services LLC

License:

110857

Main Services:

Water Heater Sales, Installation and Repair, Tankless Water Haters Service and Installation, Drain Cleaning Service, Toilet Service, Sink Plumbing, Faucet Repair or Installation, Garbage Disposal Repair and Installation, Commercial Plumbing, Backflow Test

Years In Business:

2008

Company Overview:

Honest, Professional Work - It's Our Reputation.

Kay Plumbing Services, LLC, is dedicated to meeting and exceeding your residential and commercial plumbing expectations. With over 20 years experience, our plumbers provide quality, detailed plumbing services to satisfy your needs.

Visit our homepage:
www.kayplumbing.com

Contact us today at (803) 445-3707

to speak with our knowledgeable experts about your residential and commercial plumbing needs.
Reviews By Customers
Review by: barbara greenwaldt from Lexington SC
Work Description: the plumber came in and pulled a pair of kids underwear out of the drain trap. it took five minutes tops.
Comments: I got charged for a service charge and for his five minutes of work. the bill came to 175 dollars. every plumber ive ever used knocked off the service charge if they did any work. I will never use them again. I know everyone needs to make a living but I feel like I was robbed.
Review by: Julie Chavis from Lexington SC
Work Description: Replaced water faucets on washing machine.
Comments: Technician was knowledgable, neat and punctual. Described what he was going to do. I was very upset at the time of incident and had to have a family member cut water off to home. They did excellent work, they just charge way to much. Joined special program to not have to pay trip charge or weekend rates. No one has contacted me on that.
Review by: Diane Cheek Cheek from Lexington SC
Work Description: Installed tankless water heater
Comments: Above average!!!!!. On time, professional and a pleasure to work with. Would highly recommend.
Review by: melvin from Columbia SC
Work Description: repaired Toilet
Comments: Excellant Work
Review by: Philip Penland from Columbia SC
Review by: Bonnie
Comments: I was very satisfied with the services of Kay's Plumbing Services!!!
Review by: Levonia Belt from West Columbia SC
Work Description: Water leak, poor installation while house under construction.
Comments: This organization is the best! Mr. Kay came in and presented himself after putting footies on his shoes. From there, he showed professionalism and knowledge. H e fixed not just the reported problems but found and repaired others. Thanks
Review by: Erik Norberg from Irmo SC
Work Description: Repaired broken main water pipe.
Comments: Said he would be at my home at 8:30 AM and he was. Stayed until the job was completed. Would highly recommend Kay Plumbing.
Review by: Paul Di Toma from Columbia SC
Work Description: Rebuild of men's urinal and unstop another.
Comments: Conrad was the first to respond to our need and came the same day to take care of us. Hw was very professional.
Review by: Elmer Danko
Work Description: Replace all water pipes in house
Comments: Hones and professional young men. Will call again