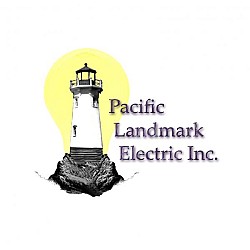 Prescreened by Networx
Joe Electric

License:

C10-869457

Years In Business:

10

Company Overview:

We are a family owned business that was started in 2005. At that time I saw a need for an honest electrical contractor to cater to homeowners and property managers. Someone who would show up on time for the smaller jobs that no one else wanted. At that time most contactors were building houses and working on larger projects because the economy was booming. They didn't have time for the little jobs. In the last four years we have helped over 1500 customers complete their projects and made over 5000 repairs! With our "do what you say your gonna do" attitude, being honest , fair, and performing the requested job in a workman like manner, we have been able to run the business with minimal advertisement. Customer referrals to family & friends, word of mouth, and satisfied customers are the number one source of our advertisement. Don't get left in the dark. Give us a call. You'll be glad you did.
Reviews By Customers
Review by: H. B.
Work Description: Electrical switch problem
Comments: It turned out I was the problem. Joe corrected it, showed me what it was and charged a minimal fee. He could have told me anything and charged me anything. He is now in my speed dial.
Review by: S. B.
Work Description: Remove/install wall oven
Comments: On time, knowledgable, polite and very reasonably priced. Would definitely call again.
Review by: T. S.
Work Description: I couldn't reset one of the circut breakers on my electrical panel.
Comments: Joe Electric was wonderful! He helped me trouble shoot my problem over the phone. I will certainly call him if I encounter any other electrical needs. Thank you Joe
Review by: L. M.
Work Description: installed light fixtures
Comments: polite and knowlegible. helpful.
Review by: G. D. E.
Work Description: Removal of dinning room ceiling fan and installation of new one.
Comments: I am very happy with the professional service I received. The price was fair and Rene, the electrician that did my work provided clear and complete answers to my questions. He corrected a prexisting problem with a wall outlet and I would have no reservations about reccomending Joe Electric or using their services in the future.
Review by: L. F.
Work Description: Electrical Panel Replacement
Comments: If there was a delay or if they were running late, Joe always called. Overall we were very satisfied and would use Joe's Electric again
Review by: W. C.
Work Description: redo tv cables and computer cable
Comments: good work but not cheap
Review by: E. Z.
Work Description: Replace old breaker
Comments: Very professional, excellent work. I would recommend to family and friends or use in future jobs.
Review by: L. B.
Work Description: Lots of fixes based upon inspection of a new home we just bought. Replace ungrounded plugs, re-wire entire garage, GFCI in bathroom, move plugs outside, and a few other things with the pool.
Comments: They were punctual in that they arrived on the day they said they would arrive, but I didn't always know exactly when that would be. I'm not unsatisfied, however. I just wish I could have had this done more quickly. I guess that they are busy is a good sign that they do good work (or a bad sign that there are lots of electrical problems going around).
Review by: A. R.
Work Description: Power outlets in the master bathroom had no power. I had previously looked for a GFCI switch in the other bathroom but had not found one. Joe assured me that the most likely cause of the fault was a blown switch and that I should look again and more closely. I found the blown switch and it did not cost me anything. Joe was very upfront about the problem and simple solution.
Comments: I appreciate the advise from Joe.
Review by: S. H.
Work Description: New outlet in bedroom and sensor light over garage.
Comments: Joel and his team are very friendly, showed up to the job early, and do very nice clean work (and I'm very picky) at the last minute there was a change to the work being done and there was no problem. I'll be calling back soon to have the fans installed. I Would use again. Thanks!
Review by: D. J.
Work Description: Installed 3 ceiling fans in a large, high peaked 12+Ft room.
Comments: The men who performed this work were on time, did a great job, and cleaned the work area perfectly (even took their shoes off!). They knew their job, explained everything they did, and showed my wife how to operate the new fans. We already recommended Joe Electric to another family member and he is doing work for them.
Review by: M. M.
Work Description: Installed a new 240 V, 50 amp service for a new induction stove top.
Comments: The work was completed promptly, to specification and code requirements with minimal fuss and exactly as bid. If I ever have need for future electrical work I won't hesitate to use Joe Electric again.
Review by: E. B.
Work Description: Replacement of one "Can" light fixture. Rewire and install a light switch with light dimmer.
Comments: The guys were great. They worked efficiently on both projects. Very professional.
Review by: B. E. P.
Work Description: Two door bells with one extended beyond a gate near garage. Wiring on an attic fan with add-on to eletrical panel. Re-set tripped breaker.
Comments: Joe called me back immediately after I posted the request on line. Amazing. Joe sent a crew the first time but they were 3 hours late. The crew came on time second time. Price is reasonable. I recommend Joe's team for any of your electrical work.
Review by: B. M.
Work Description: Wires were completely fried in one junction box in my garage and none of the garage outlets were connected to the sub panel in garage. Due to the fried wires I had no power in the garage and before, when there was power the garage, the breaker kept tripping at the main house panel in the backyard.
Comments: I logged on here and described my problem and was immediately contaced by Joe from Joe Electric. Joe immediately came to my home and fixed my problem for an awesome price and the workmanship was outstanding. I would recommend Joe Alaimo to anyone.
Review by: M. H.
Work Description: i nstall electrical socketsand ceiling fans
Comments: excelllent
Review by: R.
Work Description: Fixed a problem with my fuse panel and electrical in the rear of my home that has been a plague since I bought this place. Terrific. Only electrician I will let back on my property. I have had a ton of em. All poor.
Review by: J. A.
Work Description: Install electrical hookup for dryer.
Comments: Joe Electric was quick to respond and came for a free consultation 3 hours after initial call. They gave us the lowest quote and were able to do the work the next day! The work was professional, quick, reasonably priced, and looks good!
Review by: R. D.
Work Description: fix breakers and reset
Comments: recommend
Review by: D.
Work Description: Asked to install new wiring for fans and lights.
Comments: They were on time, good quality of work, and very reasonable price.