`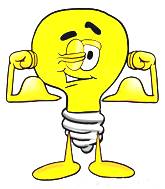 Prescreened by Networx
JDT Electrical Contractors, Inc. 24/7

License:

06XX

Main Services:

Residential and Commercial Electric

Years In Business:

1979

Company Overview:

24/7 Emergency service call right away!!

With over 30 years in the business, JDT Electrical Contractors, Inc has been servicing all of Nassau County's residential and commercial customers with high quality electrical work. We provide free on site estimates for your convenience, so call JDT Electrical Contractors, Inc today for yours and we'll get the job done right the first time, every time. For any emergency calls we have services available 24/7!

Website:

http://www.jdtelectric.com
Reviews By Customers
Review by: Nick A.
Work Description: Reattached electric point of access to my house after Hurricane Sandy
Comments: The customer service of JDT is the very best. They rearrainged their schedule in order to get to my house to reattached my electric point of access after it had been ripped off my house after Hurrican Sandy. This work needed to be done before the work crew that was putting up new electric poles and wires could connect me to the grid. When I called JDT to tell them LIPA was coming the next morning, they rearrainged their work schedule to get to me and my neighbors first so we could get our power back after a full week in the dark with no heat. Joe was curtious, fast and efficient and did a great job. Debbie, who runs the office at JDT was a pleasure to work with. I would highly recommend JDT to anyone who is in need of electric work.
Review by: dave bliss from Garden City NY
Work Description: Upgrade from 100 AMP to 200 AMP service.
Comments: Joe & company were punctual, polite,efficient and professional. their work was neat and exceptional. Best of all they gave me the best value for my dollar. I highly recommend them for any electrical needs. Great !!!
Review by: Eunice Gourdine from Merrick NY
Work Description: Outlet install for sump-pump
Comments: My service person Joe was excellent!
Review by: Eunice Gourdine
Work Description: supply and install new GFCI outlet for sump pump to be installed in basement.
Comments: I was very satisfied with Joe's timely work.I highly recommend his services.When needed I will call again.
Review by: Roger Jacobs from Uniondale NY
Work Description: Installing a new box. Running a new line outside the house. Installing a line for a dryer.
Comments: I was very satisfied with the work perform in my home.
Review by: Jeff Toscano from Carle Place NY
Work Description: Installed manual transfer switch for generator.
Comments: Will definitely use his services again in the near future.
Review by: p.r.h. of new hyde park,nassau n.y.
Work Description: service upgrades ( two) ; convert from single phase 30 amp 120 volt services to 220 v. 100 amp services, new meter pads grounding rods etc.
Comments: Joe & Chris did superior work at a very reasonable price. Workmanship of a professional level, as promised. Accommodated my needs on a 95 degree day for room air conditioning and power for my oxygen machine.Very pleased, now wait for inspectors approval.I expect to rehire them again .for air conditioning install power.
Review by: FRAN ROACH from Syosset NY
Review by: connie mcknight
Work Description: they installed a ceiling fan an/light and replaced new code outlets.
Comments: They were very pleasent to work with. Although is took sometime to make an appointment, they called each day to say that they were trying to make time.Respect was given to me and they keep me up to date as to when they will come. I was very impressed with the manner in which they run the business.As for the work, it was quick and appears to be well done.
Review by: Edwina & Jim Rohrbach
Work Description: Replaced our large ceiling kitchen fixture.
Comments: We found all the positive reviews that led us to this company were accurate. Service was great: on time, efficient, and pleasant with good communication. No job too big or too small. We highly recommend supporting this local electrician. We will definitely call them again.
Review by: Jay Adler from Massapequa NY
Work Description: Wiring
Comments: Very accommodating service
Review by: James M. Hagenmayer
Work Description: Everything - from 46" led TV wall mounted, ceiling fans ,lighting fixtures, 15 outlets, basement and garage outlets and overhead lighting.
Comments: Having come from an engineering background I am very impressed with quality and professionalism of the work. The end of the job was like a perfectly run house inspection.
Review by: violeta alonzo from Bethpage NY
Work Description: install 2 dedicated electrical outlets in 2 bathrooms
Comments: excellent job!
Review by: Customer
Review by: Customer
Comments: did an amazing job!