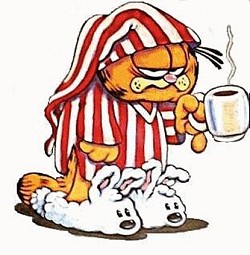 J & H Plumbing and Heating
J & H Plumbing and Heating

Main Services:

Plumbing and Heating

Years In Business:

22

Company Overview:

J & H Plumbing and Heating is a full service plumbing company that has been serving Albany and the surrounding areas since 1993. J & H Plumbing and Heating is a dependable plumbing company with standards of excellence you can count on for all your plumbing needs. We provide quality service you deserve and expect at affordable prices.

Some of the services we offer are:
* Drain Cleaning/Unclogging
* Frozen Pipes & Drains Thawed
* Gas Lines Installed & Repaired
* Leaks Detected & Repaired
* Pipe Replacements & Repairs
* Remodeling - Bathroom & Kitchen
* Sump Pumps Installed & Repaired
* Installation and Repair of Boiler and Hot Water Baseboard Systems
* Water Heaters Installed and Repaired
* Code Violations Corrected
* Septic Systems Installed & Repaired
* Additional Services Offered

Our company is based on the belief that our customers' needs are of the utmost importance. Our entire team is committed to meeting those needs. As a result, a high percentage of our business is from repeat customers and referrals. We offer 24/7 Emergency Service.

We would welcome the opportunity to earn your trust and deliver you the best service in the industry. Call (518)-618-8001


Reviews By Customers
Review by: J. C.
Work Description: Jerry repaired a broken outside water faucet
Comments: Jerry was on time, prepared to work and quickly fixed the problem. Would recommend
Review by: R. J.
Work Description: I had a clogged bath tub. J & H Plumbing and Heating service came and did an excellent, professional job. They were very respectful, timely and took the time to explain exactly what the problem was and the work they performed. Their prices are very reasonable. I now feel as if I have a trusted Plumber that I can count on and trust.
Comments: Very professional and curteous people
Review by: T. C.
Work Description: Replace and install hot water heater
Comments: Quick response,very polite,very neat,excellent prices ,would recommend to anyone
Review by: T. M.
Work Description: Toilet repair.
Comments: I would never have any one else do my plumbing again ! He was Great !
Review by: T. S.
Work Description: leaking trap under kitchen sink
Comments: He was actually here 15 minutes early which is unheard of. He was able to be here within 2 hours of my calling for service. He fixed the leak within 15 minutes of being here. very pleased - would recommend.
Review by: J. B.
Work Description: Clogged and leaky kitchen sink, replace poorly installed drain lines to washer, jacuzzi, and sink....
Comments: Jerry is a punctional, hard worker... did his job and then some.. I totally and highly reccommend Jerry andhis crew to anyone... price is right, and work is above and beyond average.
Review by: J. A.
Work Description: My kitchen drain was clogged.
Comments: I am a senior and before contracting J&H, I had 2 quotes that were double what I ended up paying for this service. I also received a senior discount which I really appreciated.
Review by: M. B. M.
Work Description: replace facuets on sink and unclog toliet
Review by: M. U.
Work Description: Disconnected and removed old hot water tank. Installed new hot water tank.
Comments: Called me to let me know he was on his way. Arrived ahead of scheduled time. Came to the house on Saturday morning, no extra charge. He was professional, courteous, experienced and fast. It seemed that he was done in a hours time. I told him I would recommed his services to anyone that needs plumbing work. Job well done.
Review by: D. L.
Work Description: Fixed two leaky sinks and installed new kitchen faucet.
Comments: Entered my request at noon, J&H was here at 1:30 that afternoon. Did a great job, efficient, quick and also reasonably priced. Yes, I would contact him again.