`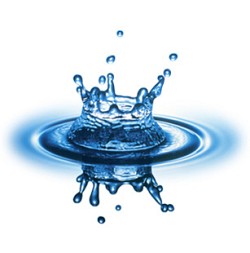 I.R.C. Plumbing, Inc.
I.R.C. Plumbing, Inc.

License:

CFCA20364

Main Services:

Repairs / Remodels / Drain Cleaning / New Construction

Years In Business:

1996

Company Overview:

When it comes to your major plumbing and remodeling, plumbing needs, you can't go wrong with us. With almost 22 years experience, you need a trusting, reliable team to complete your needs. Give us a call!
We are a third generation plumber. We take pride in all of our work. We take care of your home as if it our own.
Best work possible for an affordable rate!
Please call 772-696-DRIP(3747)
Reviews By Customers
Review by: Julie Welch from Vero Beach FL
Work Description: Installed a kitchen faucet, bathroom sink faucet and cleaned drain in bath.
Comments: We're very happy with the work that was done. They responded to our inquiry in less than a minute. Work was good and price was fair. We will use them again.
Review by: Terry Mack from Vero Beach FL
Work Description: Disposal so clogged, dish washer backed up into the sink. One toilet stopped refilling.
Comments: Freindly, tried to safe on cost. Problems solved. I would call them again if the need arises.
Review by: Alex Schultz from Vero Beach FL
Work Description: 40 gal. hot water tank + updated pluming connections
Comments: Great work. Very reasonable price. Had a hot water tank replaced. Very courteous. I know my plumbing, but the last time I installed a water heater was in 1972 when I was 19, so I was happy IRC saved my time at a great price & high quality tank!
Review by: R.P. Associates Construction, LLC
Work Description: New house construction
Comments: Beautiful work.
Review by: Marie & Jimmie Everetts
Work Description: Repaired hot water heater and bath tub water faucet
Comments: Showed up on time, did repairs, quality work. Would definitely call Lucian again when repairs are needed. Very satisfied.
Review by: Julian P Ferraro
Work Description: water heator problem
Comments: excellant job
Review by: Barbara M Bedell
Work Description: replaced parts and fixed toilet, replaced a part in my tub and unclogged my kitchen sink.
Comments: efficient, dependable and punctual .
Review by: Vicki Gershon
Work Description: Remove old and install new kitchen faucet.
Comments: Found economical solution to problem with installation and completed quickly and effectively.
Review by: Vanessa Cole
Work Description: Water Heater replacement
Comments: Very pleased with service. Lucien kept in constant contact and work was performed as promised. I would highly recommend him and I will definitely call them again for any plumbing needs.
Review by: Don Mitchell
Work Description: Snake Drain
Comments: Professional and Prompt
Review by: vincent goglia
Work Description: installed water heater ,repaired water lines ,installed fausets
Comments: clean efficent work i would recamend him to others
Review by: Donald Mitchell from Indialantic FL
Work Description: Unclog house sewer drainage problem
Comments: Courteous and professional.
Review by: PHIL WATTS
Work Description: Installation of hot water heater in our condo.
Comments: Lucien was polite and courteous. He did a great job with our installation and we would definitely use his services again in the future.
Review by: Paul toms
Work Description: Install new water heater
Comments: Very satisfied
Review by: Barbara M Bedell
Work Description: unclogged bathroom toilet and sink and tub
Comments: punctual, efficient, clean, courteous, a pleasant experience
Review by: lynn vu
Work Description: Leaking toilet.
Comments: The service is quick and on time. The price is good.
Review by: Donna M.
Work Description: Replace and move water heater in garage
Comments: Lucien has an "old school" work ethic; and in these days it is hard to find. He takes pride in his work and it shows. He is competitive with his pricing, and honest with what needs to be done. He will sell and fix only what you need. Lucien is not a pushy salesperson...he is a plumber who stands behind his work.
Review by: Vicki Gershon
Work Description: removed old and installed new kitchen faucet
Comments: Ran into some problems, but IRC went the extra mile to make it work out right.
Review by: Kevin Arnet
Work Description: Replaced hot water heater
Comments: Fast & professional
Review by: Harry Reecamper
Work Description: Rebuild water service
Comments: Quality work at a fair price. Excellent response time. Extremely personable.
Review by: supakit Chaijiwat from Palm Bay FL
Work Description: Fixing bathtub faucet valve
Comments: Very nice job and done fast.
Review by: Lynda D'Conti
Work Description: Disconnected wire to jazzucci tub.
Comments: Very friendly, and did great work. Clean and neat.
Review by: Fred Herschelman
Work Description: Installed Pelican 6000 whole house water filter.
Comments: Mr Rizio takes great pride in his work and I consider him to be a master plumber. His price was competitive with other bids. He communicates what he is going to do very well and sought my feedback. I am very pleased with the results and highly recommend him.
Review by: Richard Ebbert
Work Description: Replacement valves and supply lines.
Comments: Estimate that was the quoted on the phone was right on the money. Lucient was very professional, and I will ask the board to strongly recomend your company as an as an authorized installer. I intend to have additional work done and I will recomend your company. Thank you Richard Ebbert
Review by: Vera
Work Description: Two separate issues. One was clogged drain, the other was constant dripping.
Comments: Excellent service. Timely, professional, reasonably priced.
Review by: Steve Scheinholtz
Work Description: Replace Hot Water Heater
Comments: Christmas night my hot water heater started leaking heavily and flooded my garage. The supply shutoff valve didn't work so I had to turn the water off to the house. Afterwards, I started looking on the internet for Brevard County plumber reviews. I found a site that I could search for plumbers to repair or replace my water heater. Within minutes, Lucien from IRC plumbing contacted me to help resolve my problem, even though it was Christmas night and was cutting into his family time. I described the problem to him, sent him a couple pictures via text message, and he immeidately explained my options, repair vs. replace, and quoted me a price. I chose to replace the heater based on his assessment and explanation. We discussed the different heaters available and I chose the brand I preferred. The next morning he went to the distributor and sent me a picture of the water heater to ensure it was the one I wanted. He showed up at my house shortly afterwards with the heater and everything he needed to do the job. Lucien was prompt, curteous, and very knowledgeable. He upgraded my hot water heater to a larger model, put it in a pan so that it wouldn't rust out like the previous one had, and replaced the supply valve with a higher quality valve. The job turned out to be more work then he had originally thought, due to the location of the pipes, however, he still did the job for the price he had quoted on the phone the previous evening. Lucien did an outstanding job and I would highly recommend him to anyone looking for a reliable, quality plumber in Brevard County. Thank you Lucien for the work that you do, and for being the person you are. We will definitely call you in the future for all of our plumbing needs. Steve
Review by: kathleen m. diehm
Work Description: remodel
Comments: honest,friendly,trust worthy,comfortable atmosphere,hard worker ,may use him again to install fixtures in bathroom
Review by: Sarah
Work Description: Water heater installation and fix bathroom sink leak.
Comments: Timely. Pleasant. Affordable. Would definitely call him again.
Review by: William Hubbell
Work Description: As indicated on Invoice # 925
Comments: Lucien Rizio did an outstanding job and I would highly recommend him for all plumbing work. On a scale of 1-10 he is a 10+. I am very happy to have found him on the internet.
Review by: Hans STEMPFLE
Work Description: Install electric water heater
Comments: I am very happy with Lucien Rizio and will recomend him any time
Review by: MIKE DOBSON
Work Description: repaired heavily leaking washer faucets
Comments: Lucien was very professional but friendly. I sent a picture via text and spoke with him on the phone and he quoted me right then. He was there to repair the next day, he tried the same day but I could not be there. He was very polite to my son and he got he job done when he said he would at the price he said he would do it for...no hidden fees. I would highly recommend I.R.C. Plumbing Inc.
Review by: Frank LaHarry
Work Description: He has done a bunch of plumbing out here in our location.
Comments: Lucien is excellent. I would 100% recommend him.