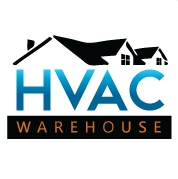 Prescreened by Networx
HVAC Warehouse, LLC

License:

2705120036A

Main Services:

Residential Heating and Cooling

In Business Since:

2007

Awards:

BBB

Company Overview:

Whether your home or office is too cold or too hot, HVAC Warehouse offers the heating, cooling and HVAC services to get you back in your comfort zone quickly and affordably. HVAC Warehouse has been serving commercial and residential customers throughout the Virginia Beach, area with superior products and professional, ethical service. Over the years heating and cooling manufacturers have continued to improve their products and HVAC Warehouse has kept pace by continually working to offer our customers the most effective, energy efficient HVAC products available. HVAC Warehouse believes that a company is only as good as its people and our people have made us one of the most trusted and respected heating and air conditioning companies in Virginia Beach by always going the extra mile to provide our customers with unsurpassed service.

Website:

http://www.hvacwarehouseonline.com
Reviews By Customers
Review by: LJ
Work Description: Replumb entire home
Comments: Would not recommend these people to anyone. Constant delays even after asking that one or two technicians service our home and getting 'several'......cutting out over 20 holes in our ceilings and walls, then refusing to replaster them unless we paid more money? Signed a turnkey contract......guess they don't know what that means.
Review by: anne mcdaniel from Chesapeake VA
Work Description: repair three toilets and install sink faucet
Comments: HVAC is the best customer satisfaction oriented company I have ever dealt with. I will use them for all my electrical, plumbing, heating and cooling repairs. My neighbor had a problem with her water heater and I recommended HVAC, they were out within an hour, on a Sunday and installed a new one Mon.
Review by: Roy Blair from Chesapeake VA
Review by: chris Runzo
Work Description: Toilet
Comments: Milton was excellent. He was on time and very knowledgeable of what he was doing. On the flip side HVAC wanted to charge $145 to change a toilet handle which I thought was ridiculous. Overall I was very happy with the work done.
Review by: Elizabeth Montgomery from Chesapeake VA
Work Description: Was purchasing a house and needed to know how much it would cost to fix the currently broken AC/heat. Also wanted a quote for a tankless water heater.
Comments: They came out for free and did an in depth check. For $250 (far less than I was expecting) not only did he fix the AC but also fixed some wires that were not connected right and went out of his way to explain trouble shooting we can do on our own. Everyone was very professional and trustworthy. I will be a repeat customer!
Review by: Angelique Rice from Chesapeake VA
Work Description: excellent
Comments: the plumber was nice and friendly
Review by: Robert H.
Work Description: Replaced my heating and cooling system.
Comments: Good response time. Very courteous installers, answered all my questions. Everyone involved was great. Very professional and kind. We are very pleased.
Review by: Bo Mopera from Virginia Beach VA
Work Description: Estimate for possible repair or replacement of entire HVAC unit.
Comments: HVAC Warehouse was quick to respond to my original inquiry and had someone on location as soon as possible. They were very professional and responded to all my email and phone queries promptly. Estimate was honest and reasonable. I highly recommend them. Many thanks to Charles and Cloe (sorry I don't know your last names), they were very responsive and helpful answering all my questions.