`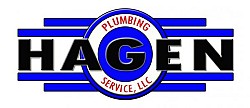 Hagen Plumbing Service, LLC

License:

681812

Main Services:

Plumbing Service & Repair

Years In Business:

2010

Company Overview:

Hagen Plumbing is your dependable neighborhood plumber. We are located in Germantown, Wisconsin, and service Washington, Waukesha, Milwaukee, and Southern Ozaukee County. We service anything from drain cleaning to water heater installs, remodel jobs, and repipes. Our goal is to provide our customers with excellent work, affordable pricing, and trustworthy service, in a timely manner. We are able to think outside the box, and will help you find the most cost efficient way of completing the job, without having to sacrifice quality.

Website:

http://www.hagenplumbingservice.com
Reviews By Customers
Review by: Sylvia Arvold from Cedarburg WI
Work Description: Cracked drain pipe in shower
Comments: Brent came out one day after my call. He was very polite and explained the problem and the steps required to complete it. He also called in a tile repair person to come and evaluate the amount of tile worked needed to complete the repair. Overall I have been happy with the service. the repair is scheduled out in the middle of May.
Review by: Steve Haessler
Work Description: Repaired damaged thread in 1 1/2" fitting, snaked drain pipe to clear clogged, repaired leak in drain pipe
Comments: While attempting to clean a clogged drain the top of a 1 1/2 pipe cap had broken off. I removed most of the plug but could not get a new plug to thread into the fitting. Tony was very prompt, arriving a few minutes early. I described the issue and he explained how he was going to proceed. Approximately 40 minutes later everything was back to working as it should. Very courteous and professional. I would not hesitate to recommend Hagen to family and friends and will definitely use them in the future should the need arise. Their rates are also very good. Great work, thank you.
Review by: Janet Burke
Work Description: Fixed a punctured pipe
Comments: I had an emergency plumbing need and Erik was quickly at my door. He was able to fix the leak in a short amount of time and explained what he was doing and why. I felt he was honest and picked the method that would work well and save me money. I would refer friends to him based on my experience, and would use him again.
Review by: Mary Kress from Jackson WI
Work Description: Repaired outdoor faucet.
Review by: Nancy Perez from Mequon WI
Work Description: Done efficiently and the problem was solved completely.
Comments: Fast service. A good explanation of the problem and solution was presented.
Review by: Ron Kiepert from Menomonee Falls WI
Work Description: Repair flang for new toilet and new toilet installation
Review by: kevin reeder from Waukesha WI
Work Description: asked for an estimate for a rough in for my basement, work has not yet been decided
Comments: I was very please with promptness. Received an e-mail and phone call the next day to schedule a visit. The plumber was extremely helpful in identifying what things need to happen in order to remain in code compliance
Review by: tom hicks from Waukesha WI
Work Description: sewer pipe was clogged going to my septic tank, and sewerage was coming up through the floor drain.
Comments: I recommend Eric Hagen to any one who has a plumbing problem. He's a young guy starting out in business for himself. His rates are very competitive, he explains the work he'll do, answers questions, and does a great job, plus he's punctual. Tom Hicks
Review by: Jeana Breunig
Work Description: Eric installed a new water heater for us.
Comments: His turn around was wonderful. We called him one day and he came out the next day. He explained everything to us, so we could make a more informed decision.