`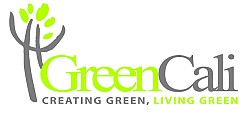 GreenCali Inc
GreenCali Inc

License:

947519

Main Services:

Landscape maintenance and construction

Years In Business:

1998

Company Overview:

GreenCali Story

GreenCali Inc. started out in the late 1990s as California Green Gardening. Through the years, the business has been integrated and developed, until it arrived at its current name and structure. During this period, the company has always been family-owned and focused on its customers.

The current owner and CEO, Harry Kim, still cultivates this value of the now almost 20 years old company, with the goal to provide professional and personalized landscape services to residential and commercial property owners in Southern California.

Wide-Range Service

The company offers a full range of landscape construction and landscape maintenance services for residential and commercial properties in Orange County and the surrounding communities. This mainly includes softscaping , hardscaping and irrigation systems.

More than 20 employees specialize in three divisions - Landscape Maintenance, Landscape Construction, and Landscape Design – so that every aspect of your landscaping needs will be met with high quality service.

The company also has two locations, in Irvine and Buena Park, to provide faster service for clients throughout Orange County and Southern California.

High Customer Reputation

Our sense of professionalism guarantee customer satisfaction, which is evidenced by the consistently high 97% customer retention rate from year to year. In addition, the company has been growing quickly through new referrals from existing customers during last 5 years.

There is no better proof to the quality of work, customer service, and management of GreenCali than its long-term relationships with customers and their readiness to recommend the company to their friends and family.

With over 300 clients with residential and commercial property maintenance contracts, as well as with over 20 different customers taking advantage of the landscaping construction and design services annually, GreenCali is leading the way in designing, building and maintaining environmentally friendly landscape services.
Reviews By Customers
Review by: Jan Combs
Work Description: Front Yard/Back Yard Sprinkler,Sod Installation Back Yard Patio Paver, Sprinkler,Sod installation including Plant Design/Planting
Comments: Harry and crew transformed the front lawn of our decades-old house from a dried and deserted look to a green, beautifully lush carpet complete with sprinkler system for a pretty reasonable cost. Our house became one of the nicest on the block literally overnight. We were so impressed with the professionalism and efficiency of their work (they completed the job start to finish in less than 1 week), that the following spring we asked him to look at the backyard which had also been pretty neglected. He explained ahead of time what he could do and again, for a very fair cost, using pavers, new sod and drought-resistant foliage he turned our backyard into a showpiece ready for summer. Long Beach, CA
Review by: elliott parker from Stanton CA
Work Description: Lawn and Sprinkler work.
Comments: I hired Garden Design which is one of your contractors. It was truely refreshing to see a young man perform exactly the way he presented himself. His knowledge was greatlly appreciated and his workmanship was supreb.. I highly reccomend him to anyone.
Review by: Marianne Buford from Anaheim CA
Work Description: Clean soil, replant low maintenance plants.
Comments: I was very impressed with Mr. Kim. He explained what he had in mind to do. He told me when he would be able to do the job and how much it was going to cost. He was very professional. He hasn't started the job yet, but if his work is as professional as our first meeting, I would hire him again.
Review by: Cynthia M.
Work Description: landscape maintenance
Comments: I was very impressed with the prompt service and almost immediate response. Harry was honest and thorough with his estimate. He serviced my lawn for the first time today and it looks great! He was also punctual for our appointment and I received an instant email confirmation for our meeting. Very professional.
Review by: Diane Mawhinney
Work Description: plant design and planting with soil amendment
Comments: I just wanted to say again how pleased I am with your work. Not only do the plots look lovely, but your cleanup after the work was terrific. I didn't have to do any hosing up mud or sweeping debris. Thank you for that. I am most pleased with your quick work. This was all very last minute, and you really came through for me. I look forward to using your services again. Please feel free to use the above comments in any advertising. I will be happy to recommend you to any potential customers.
Review by: Latania Williams from Whittier CA
Work Description: Trim brushes,clean up back yard.
Comments: I'm so glad I hire this company.My back yard looks amazing.I would recommend anybody to hire this company.
Review by: Pamela Rice from Long Beach CA
Work Description: Minor Landscaping of backyard, hauling away of debris, wood, etc.
Comments: They showed up early and was done by noon. My backyard looks fabulous. I will be calling them back to work on my front yard now.
Review by: Gretchen Cassady
Work Description: GreenCali maintains my yard, cutting, trimming, fertilizing, etc.
Comments: Excellent service, I am very pleased.
Review by: robert & dee ann young
Work Description: maintain front and back of property. roses, grass.
Comments: love love love these guys.
Review by: Brian Huh
Work Description: Gardening
Review by: Melanie Cary
Work Description: Weekly yard maintenance.
Comments: Professional and courteous staff. Pleasure to work with.
Review by: Susan Wampler
Work Description: Weekly Gardening Service and Landscaping Improvements
Comments: Workers are very respectful of the property; trim and clean when necessary and are very helpful when additional tasks are necessary. Owner has helped us immensely in improving our property with trees and will soon be adding in new sod and more trees.
Review by: Maggie
Work Description: Harry handles my bi-weekly maintenance man for my property. He has also installed sprinkler, sculptured trees, and removed some trees from the previous landscape and replanted some areas for me.
Comments: Harry is a fabulous guy. I would recommend him to anyone.