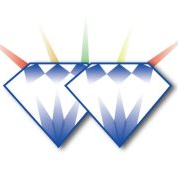 Prescreened by Networx
FloorGem Services Inc.

License:

121416

Main Services:

Hardwood, Bamboo, Laminate, Engineered Flooring Installation, Refinishing, Concrete Staining & Polishinng, Tile

In Business Since:

2000

Company Overview:

Here at FloorGem, we want to be the local contractor you turn to for all your home improvement needs. Offering top-quality craftsmanship and unsurpassed customer service, you can count on us to offer you prompt, professional solutions, and exceed your every expectation.
No other type of flooring offers the warmth, beauty, and value of wood. FloorGem specializes in the installation of hardwood, engineered, and laminate wood flooring, as well as maintaining wood flooring through refinishing, as well as screening and re-coating.

We also have an outstanding home improvement division that provides services such as painting, bathroom and kitchen remodeling, basement remodeling, siding, patios, roofing, additions and decks.

So for results that will stand the test of time, give us a call today! You can also reach us at (410)381-6697.

Website:

http://floorgem.com
Reviews By Customers
Review by: Ali Bradley from Bowie MD
Work Description: Estimate on sub floor replacement
Comments: Very professional and very knowledgeable
Review by: Cyrus Baktash from Gaithersburg MD
Work Description: We replaced carpeting in our basement and stairs with Congoleum Dura Plank, and Oak stair threads.
Comments: Ken from Floorgem was our contact. The quoted price was very competitive, workmen showed on time, and the work was excellent. Ken also recommended to us a flooring warehouse where we bought the threads and risers for the steps at a very good price. Overall, we are very satisfied with this vendor.
Review by: Lori Griscom from Annapolis MD
Work Description: Sanded and refinished wood floor due to deep scratches.
Comments: The floor ws sanded perfectly with no swirl marks and was able to get close to the shoe molding. The floor came out excellant and I wuld used them again.
Review by: anne powell from Bowie MD
Work Description: Sanded floors and put 4 coats of H2O based urethane and replaced baseboards and shoe molding.
Comments: Very good job. Prompt and professional.
Review by: Frederick Hammond from Baltimore MD
Work Description: Their response was very punctual and professional Thank you,
Review by: Dave Duckett from Linthicum Heights MD
Work Description: leval slab and replace grante
Comments: have not received price yet, they are going to give us a price on a temperay ficx , they were up front with us abut their limits , and we thank them for that . told us up front that they could not guarantee the work we want done , but they could patch it anf see how long that patch will work
Review by: Dan
Work Description: They install hardwood floors for me.
Comments: Everything they do is good.