`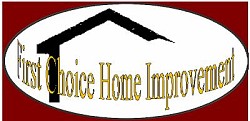 First Choice Home Improvement
First Choice Home Improvement

License:

Hic.0602324

Main Services:

roofing

Years In Business:

2003

Awards:

bbb, OC certified installer

Company Overview:

We always put our customers first. We specialize in roofing, siding, doors, windows, decks, additions, and basement refurbishments. We give prompt service, our owner is on site, and we offer free estimates. We are the company that works for the customer. Your first choice is always your best choice, most roofs we do in one day, we offer a 10 year workmanship guarantee on all work we do, and we are an OC certified installer.
Reviews By Customers
Review by: Thomas Love from Hartford CT
Review by: Miguel
Work Description: New roof on main house with new deck and window installation
Comments: They were very quick and complete with the job. I left for work in the morning and by the time i returned in the evening my roof was stripped, reroofed, and cleaned up. Amazing is all i could say. My deck looks phenominal and my wife cant say enough about our new windows, especially the new bay window they put in.
Review by: Tony
Work Description: Several jobs some commercial and some residential
Comments: They were great, we signed a contract and they gave everything they promised they would, I was very happy with them.