`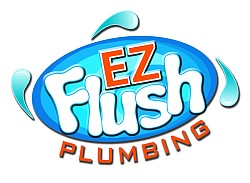 Prescreened by Networx
EZ Flush Plumbing

License:

653870

Main Services:

Residential and Commercial Plumbing Service and Repair

Awards:

Member of BBB

Company Overview:

Welcome to EZ Flush where we offer comprehensive plumbing services at honest, up front prices. When your plumbing isn't functioning properly, you want an experienced and efficient company that knows precisely what they're doing. You want quality service at reasonable rates, and a guarantee of success. You want a company you can count on for fast and comprehensive repairs – in short, you want EZ Flush! With 12 years of experience and 5 years in business, we are experts at the job we do. It's not glamorous work, but we take pride in it nonetheless, and work hard to ensure complete customer satisfaction on each and every job. Please give us a call today and let us know how we can be of assistance.

Website:

http://www.ezflushplumbing.com
Reviews By Customers
Review by: Arnold Lausevich from Milwaukee WI
Work Description: Toilet replaced.
Comments: While expensive..gave us top notch service and expert installaion on a timely basis.
Review by: Linda Gatton
Work Description: Replacing faucets, replacing plumbing and fixing leaks and clogs.
Comments: I've used this company for many repairs and they always do a great job. Fast, competent and fair pricing. And they always clean up!
Review by: Jim McLaughlin from Milwaukee WI
Work Description: EXCELLENT
Review by: Russ Boram from Menomonee Falls WI
Work Description: Toilet leaking..
Comments: Adam was very knowledgeable and consulted with us to make sure we understand exactly what was wrong. His price was very fair.
Review by: Lisa Hightire from Milwaukee WI
Work Description: Kitchen plumbing cleaning. Bathroom plumbing earring remova.
Comments: The plumbing contractor was courteous, excellent in service and expertise. I now have a plumber!
Review by: Mark Robell from Milwaukee WI
Work Description: Replaced Water Heater, piping under Kitchen sink to bring up to code, new faucet, inspect and repair leaks causing drywall damage
Comments: Extremely courteous, professional, made honest recommendations and advice without pressure - very accommodating. This was a relatively large and unexpected issue at my home. EZ Flush came in, made the repairs/replacements, and went above and beyond in my opinion. None of the other contractors even bothered contacting me. I'm glad EZ Flush did and was great to work with - will definitely use them again if/when needed.
Review by: Leasha Johnson from South Milwaukee WI
Work Description: I needed an outside faucet replaced and I thought I was having problems w/my suppump. He easily fixed the pump, replaced my outside faucet and then we found the turnoff valve was not working. He easily replaced that also.
Comments: He was on time, gave me a quick estimiate and then completed the work right then. I had an unusual situation that he figured out a solution for. I was pleased with twork there was a confusion with price. For the second item he quoted an additional price, but he meant an additional base price plus his additial price. He did take some off the price due to the confusion. It ended up costing me almost twice as much as I thought from the quote.