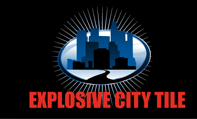 Explosive City Tile
Overview
Reviews

(8)

Photos

(3)
Main Services:
tile ,granit ,marble and porcelain installation
Explosive City Tile our motto is we do a dynamite job without blowing up prices I am a licsened contractor also an A+ Accreditted business.My company installs porcelain tile,showers walls, interior and exterior floors and Granit countertops.

http://xplosivcitytile.com
Rosalind Smith San Diego CA
Work Description: Clear communication. Within minutes of posting the job received call and was able to get a rough estimate and tile job completed within days of call. So happy!
Jim R. San Diego CA
Work Description: Granite countertop repair
Comments: Xplosive City Tile was a wonderful find. They took care of my granite counter top repair quickly and very affordably, they made sure that I was satisfied with the overall finish. I can't thank E.C.T. enough for coming to my rescue and taking care of the problem. I would use their service again and would be confident to refer them to others.
Jane Sutton San Diego CA
Work Description: Genaro contacted me immediately after I went online and put in my information. He completed the job in half a day at a very reasonable price. And he did an excellent job in preparing the tiles and reinstalling them perfectly. We are extremely happy with his professionalism.
Zena Cohen La Jolla CA
Work Description: Genaro Salazar of Explosive Tile and team all under the direction of Genaro was truly excellent . Genaro was very detailed in every step of the way from explaining the process , from picking up the tiles for the kitchen floor . The efficiency ,and communication was very considerate .and effective - - all was on schedule and the pricing very fair and they did a clean excellent job - - I am more than happy with new floor and all that went with.it. The recommendations for additions such as the installment of a new kitchen sink all worked well.All in all this is a high recommendation
Comments: Genaro and team have good integrity ,work ,cleanliness and communication as well as fair pricing
- - - Z.C
Kevin Moyle San Diego CA
Work Description: Lay tile for an outdoor BBQ kitchen.
Comments: Lots of lessons learned in building an
outdoor kitchen. When I started the project, I thought one person could do it all. I was almost right. Although the person I hired has been really great, it became painfully obvious laying tile for the main counter and the bar-height counter wasn't in his wheelhouse. The problem was I let him start the tile without any supervision (he got halfway done before I pulled the plug). Luckily Jernardo from Explosive City was there to save the day. I found Jernardo through Networx (an online service agency), and he was the only one who knew what to do simply by looking at some pictures I texted him. He and his helper were at my house two days later tearing out misapplied tile (they never damanged one piece!) and creatively designing the layout so it all made sense. He knew I was desperate to fix and finish the tile and could have charged me a lot more -- but he didn't!!!! I'm a fan and will use him for some additional projects on the horizon. -- kevin
Cathy Petersen Chula Vista CA
Work Description: Tiled a dining room with porcelain tile and travertine mix
Comments: This was a difficult job and Genaro Salazar and his helper, Daniel, did a great job on it. I know how to tile and knew it would be a challenging job for anyone. It included a very tricky border around the outside of an irregularly shaped room, all the outside border tiles having to be custom cut to fit the space, several tricky design problems to solve, and as it turned out the floor was not level, but the floating wood floor that was removed, had camouflaged that. Genaro is like watching an artist at work. He worked hard and solved numerous design problems. He stayed happy and fixed the leveling problems and also patched a crack in the slab....and did not ask for more money, even though the job entailed unpredicted problems that took more time to solve. He cleaned everything up at night so the mess was kept to a minimum, and used lots of drop cloths to ensure the mess stayed in one place. We had a little snafu with the start date and he had other jobs going at the same time, which was a little hard at times...but the job was completed beautifully...just a little later than we initially understood....and honestly I doubt we could have gotten a better quality job, no matter who did it. I am an admittedly picky person and Gernaro took great care to get everything just right...Let me add, Gernaro has a good sense of humor and seems to really enjoy what he does, and that adds a lot to the mix....He was fun to have around! Great work at a good price!
Tracy Michal San Diego CA
Work Description: Hired to complete a ceramic tile hallway into master bath when previous handyman became ill and could not complete the project. Work included stretching existing carpet and tacking the ends down, applying transition strips from tile to linoleum, and applying and cutting baseboards.
Comments: We were left with an incomplete flooring job due to the previous Handyman who became to ill to finish the project. We had a ceramic tile floor that was all caulked and sealed, but we needed thresholds, baseboards and stretching and tacking of existing carpet. We interview several contractors but no one seemed to be able to do the project or were too busy to get it done for several weeks. We contacted Genaro at Xplosive Tile and he was out the next day. He was friendly and easy to work with and had the project finished in a day and a half! His work was excellent and he was very knowledgeable and fair. He did not have any hidden costs and kept up good communication with us. I would definitely hire him again and recommend him to my friends and family.
Chris floom San Diego CA
Work Description: Backsplash installation
Comments: Ultimate respect for my preferences, my home, and my time. These traits are a very rare find in a company these days.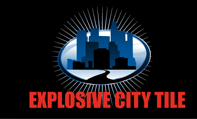 Thanks Chris it is greatly appreciated